Updated Kia K5 hints at what US-bound Optima will look like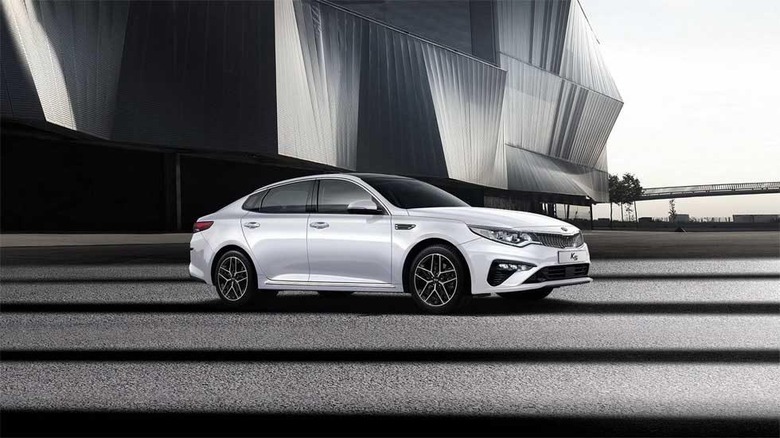 In the US, the Kia Optima is a good seller for Kia and it is based on the Korean market K5. Kia has unveiled a refreshed K5 in Korea and the revised bits of that car give us a look at what we will see on the updated Kia Optima here in the States. Both the North American and European version of the car are expected to get the same updates.
On the front of the car is a new grille and updated headlights. Round light clusters were replaced with angular lights. The car has new wheel options and something that looks like a diffuser is seen out back. The changes are all subtle, but add up to a more refined looking car that is certainly attractive.
Inside, the cabin of the car looks pretty much the same as it did before. The steering wheel is a bit different and there are new upholstery options. The doors get LED projectors that shine K5 on the ground when opened.
An updated infotainment system is inside the car and some of the trim bits have changed. In Korea, the K5 will have four different engine options. Those include a 1.6L 180hp gas unit, 1.7L turbodiesel with 141hpo, NA 2.0 making 163hp, and a LPG version with a 2.0L engine making 151hp.
The versions of the car destined for the US and Europe are expected to debut later this year. The chances of seeing that many engine options in the States are slim, particularly the diesel options. The video below shows the new K5.
SOURCE: Kia