Updated Indian Aakash 2 tablet gets Android 4.0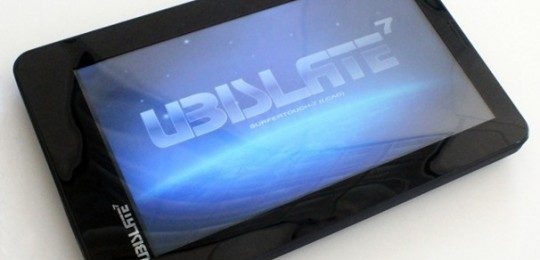 We talked about the Indian made Aakash tablet a few times that sells for the equivalent of $35 for students and teachers. The best thing you can say about that original tablet was that it was cheap since it ran significantly outdated hardware. The new version to of that tablet is coming that has some surprising updates compared to the original.
The key update is that the Aakash 2 will get Android 4.0 Ice Cream Sandwich for the operating system. That operating system update does raise an interesting issue though. Namely, the specifications for the new version of the tablet don't meet the recommended minimum specifications for ICS. The tablet gets a single core 800 MHz processor and 256 MB of memory with 2 GB of storage space.
The company making the tablet is called Ubislate and apparently, there are plans for a dual core version of the tablet later this year. We suspect with the low-end hardware the new version of the tablet may be very sloth-like in its operation. After all Google didn't update its Nexus One smartphone to ICS and it had twice as much RAM and a 1 GHz processor.
[via Android Community]