Upcoming Microsoft Band update to add golf tracking capabilities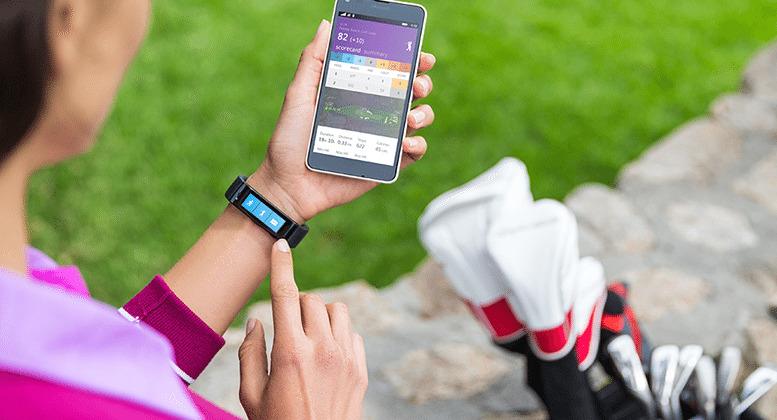 Now roughly 9 months old, Microsoft's Band fitness wearable is getting an update that will add support for tracking a new activity: your golf game. Microsoft has just announced a new partnership with golf company TaylorMade, and with that an update to the Band and Health app to track a number of golfing stats, including shots, scorecard, and hole distances. The update is said to be available in the "coming weeks," and will also include new stat tracking for workouts and cycling in the Health app.Microsoft says the Band will know the difference between practice swings and real shots, thanks to adjustments to the wearable's sensors. Not only that, but the Band takes advantage of GPS to know when you're on a course, and determine the distance to your next hole. This should go hand-in-hand with standard features like tracking steps and how many calories burned.
Score will be recorded based on the number of swings, and even more details can be found in TaylorMade's myRoundPro app, which will also pull data from the Band. There users will find analysis about their latest round, including how they stayed on the fairway.
Along with the free Band update will be tracking support for bike rides and workouts in the Health app. Data will be collected automatically over time, so the app can provide details like long-term analysis and improvements.
SOURCE Microsoft