Untethered iOS 6 jailbreak is fake, users get Rick-rolled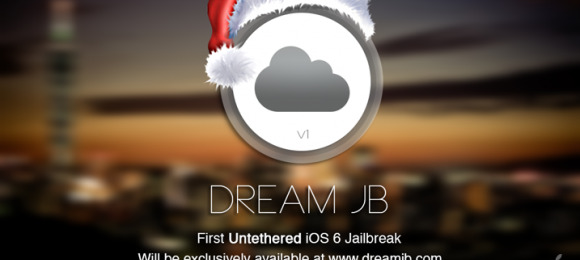 Yesterday, we reported that an untethered iOS 6 jailbreak was going to be released on December 22. A lot of people, including us, were a bit skeptical, although his efforts seemed commendable and legit. However, the hacker behind the jailbreak, Dream JB, turns out to be a fake, as the link to the jailbreak files takes you to a Rick-rolling video on YouTube.
Dream ended up uploading a video of the jailbreak process earlier in the evening, and at the end, it shows the Cydia app on the homescreen, suggesting that the jailbreak was successful. However, a lot of other iOS hackers have noted that the video is, indeed, edited and fake. A keen eye spotted that the time on the device changes erratically throughout the video, suggesting that the video was spliced together. Watch the video below to see for yourself.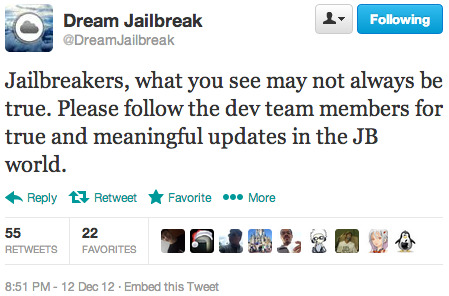 After the Rick-roll, Dream teaches us all a valuable lesson, and to only "follow the dev team members for true and meaningful updates in the JB world." He also sends out a message to all of the other iOS jailbreak hoaxers and says, "Let this be a lesson to all current and future jailbreak fakers." This probably won't stop future fakers, but it definitely will make excited iOS 6 users slow down and think rationally about whether a jailbreak is real or not.
Dream says that the project was meant to be social experiment. He mentions that over 20,000 people followed him on Twitter in less than a week, and his website ended up getting over 300,000 unique visitors. He continually insists that anyone interested in jailbreak happenings should only follow the official dev team members, and he also says that the experiment was simply "exactly as it was named. Simply just a dream."