Unofficial Windows 10 Mobile to give Surface RT a second chance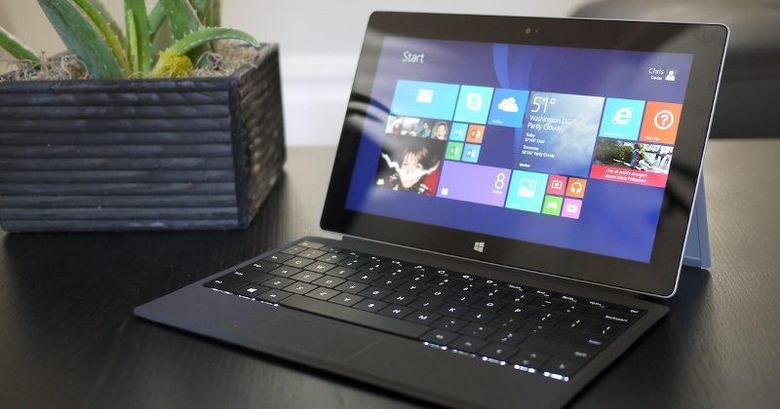 Microsoft's visions for Windows 10 is to have it run everywhere, just in different forms depending on the device. However, that vision doesn't included the Surface RT, Microsoft's much criticized and quickly abandoned tablet. Windows 10, at least in tablet form, just isn't cut out to run on an ARM device like the Surface RT. But if not Windows 10, then maybe it could run Windows 10 Mobile. That is the theory that XDA member "black_blob" is putting to the test, to give the Surface RT, and other Windows RT devices like it, a second lease on life.
Key to black_blob's tinkering is discovering a security flaw in the Surface RT's Secure Boot implementation. Secure Boot, as its name implies, basically only allows trusted software to be booted on the device. In the Surface RT's case, that can only be Windows RT. But with the security hole, the device can boot other versions of Windows, including Windows Phone or Windows 10 Mobile, and even non-Windows operating systems like Android.
Of course, it's not a done deal yet. Being able to bypass Secure Boot is one thing, but being able to run Windows 10 Mobile on it is a whole different story. black_blob claims that he was at least able to port Windows Phone 8.1 to the Surface RT already. That's a step forward definitely, but not yet there.
Should black_blob's efforts prove successful, it will benefit not only the Surface RT but other devices that had the bad luck of believing in Microsoft's Windows RT promise. black_blob intends to create a custom ROM for those devices, presuming it would also work on non-Surface Windows RT devices as well. Either way, it would at least get the ball rolling for those.
Provided, of course, Microsoft doesn't pull the plug on this attempt, one way or another. It could roll out an update to Windows RT that would fix the flaw that makes this even possible. Or it could officially declare it against some license or terms of use to install Windows 10 Mobile on unsanctioned devices. Given has Microsoft has practically already abandoned these devices anyway, it would be adding insult to the injury they inflicted on those users.
VIA: Neowin