Unlocked Nokia 808 PureView may launch in US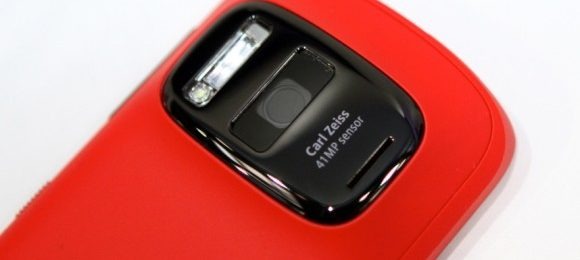 Jealous of your European friends who'll have a chance to play with the Nokia 808 PureView? The 41-megapixel camera looks intriguing, but Nokia crushed some dreams when it announced that the phone wouldn't be coming to the United States. In an interview with PCMag, Nokia's US President, Chris Weber, said that while carriers won't be offering the phone, an unlocked phone launch isn't off the table.
When asked about the phone directly by PCMag, Weber said the following: "We'll figure out a way to make that available in the U.S. in the next couple of months." The handset would be sold unlocked and unsubsidized, and feature support for AT&T's 3G bands. No word on if the device will also work on T-Mobile's AWS bands.
The phone might be coming to the United States after all, but we imagine only the most die hard Nokia fans would be willing to drop a large sum of cash on an unlocked handset (~$711 in Europe), even with the 41-megapixel sensor. The PureView still hasn't been released in Europe either, with a launch expected later this month. India and Russia will be among the first countries to be see the phone launch.
If you don't like the idea of picking up a Symbian handset purely for the camera tech on offer, then a Windows Phone handset with the technology may be coming in the future. Nokia has hinted that they're planning on launching a Windows Phone with the PureView tech, and a recent job listing seeking an imaging expert backs that up.
[via PocketNow]