Unlocked Moto Z, Moto Z Play Start Pre-Order Phase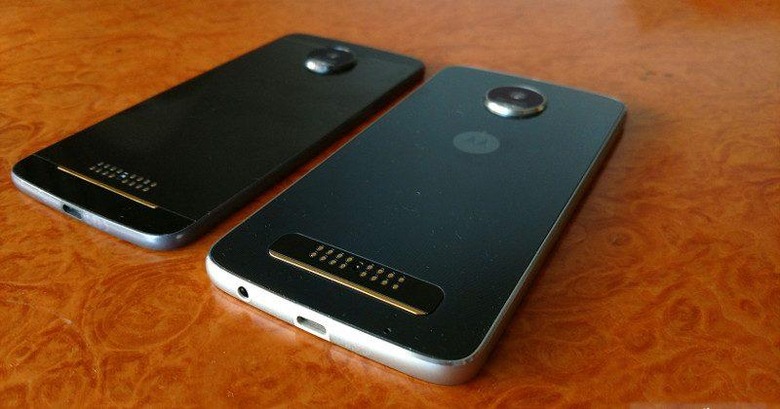 We may receive a commission on purchases made from links.
Although IFA 2016 is far behind us, we are only now feeling the aftermath of the dozens of devices revealed back then, and some even earlier. Joining the growing list of devices going on sale or pre-order is the Moto Z Play and its higher end Moto Z sibling, now both available for pre-order in their unlocked versions. Soon, the two smartphones will be available to even more consumers, putting to the test Motorola's own spin on the concept and implementation of what a modular smartphone really is.
Now that Project Ara, what most envision what a modular smartphone would have been, has been shelved, attention is now being given to alternative interpretations. LG was one of the first to make that a commercially available product in the LG G5, and, soon enough, Motorola followed with a slightly different spin. Unlike both Project Ara and the LG G5, the Moto Z trio don't have interchangeable parts. Instead, it uses add-ons that magnetically attach to the back of smartphones, offering supplementary functionality like a loud speaker, short-throw projector, camera, and, of course, additional battery.
Without that special feature, the Moto Z and Moto Z Play remain formidable, though somewhat plain, Android smartphones in their own right. The Moto Z sports a 5.5 2K screen, driven by a 2.15 GHz quad-core Qualcomm Snapdragon 820 with 4 GB of RAM. It has a 13 megapixel rear camera and a 5 megapixel front shooter.
The Moto Z Play, on the other hand, is just one step down the ladder, with a 5.5-inch 1080p screen, 2.0 GHz quad-core Snapdragon 625, 3 GB of RAM, a 16 megapixel main camera, and a 5 megapixel front camera. Despite the lower specs, the Moto Z Play is compatible with all Moto Mods.
Although the Moto Z, as well as the Moto Z Force, has long been available on Verizon in their "Droid" forms, now the Moto Z and Moto Z Play are coming to consumers in unlocked versions. They are also compatible with GSM networks, which practically means they'll work on AT&T and T-Mobile's networks. The Moto Z goes for $699.99 while the Moto Z Play goes for $449.99, higher than their Droid counterparts.