Unlock Windows PCs With Your Android Fingerprint Scanner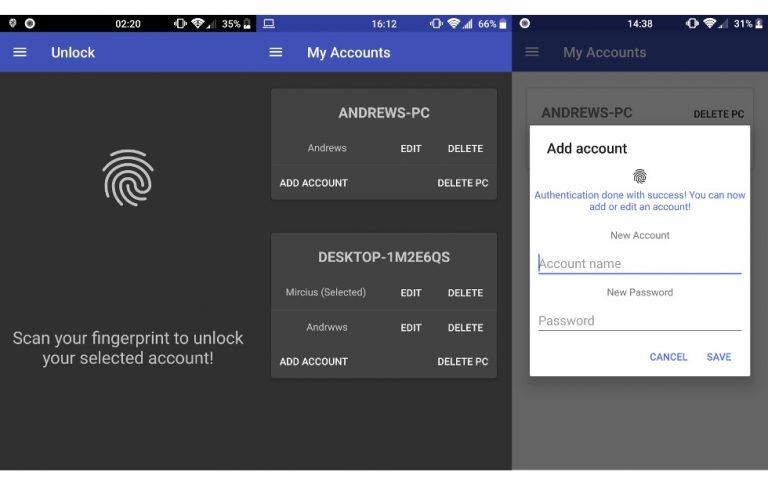 PCs, both laptops and even desktops, are finally getting on the biometrics bandwagon. While most new laptops mostly use Windows 10's Hello face recognition, there is a growing number that use fingerprint sensors as well. They're still not as numerous as, say, the fingerprint scanners found on almost every smartphone (except newer iPhones). Wouldn't it be nice if you could use your phone's fingerprint sensor to unlock your PC? Well, you actually can, if you're willing to play with some third-party apps on both Android and Windows PC sides.
Actually, if you own a Samsung phone, you're all set. Thanks to Samsung Flow, you can already unlock Windows computers with your Galaxy phone's fingerprint scanner. Of course, that's limited to just a handful of Samsung's smartphones, not to mention it only supports Windows 10 on the other end.
The new Remote Fingerprint Unlock from XDA member Andrew-X embraces more phones and Windows versions. Any smartphone with a fingerprint sensor running Android 6.0 Marshmallow or later is included and, on the Windows side, compatibility goes as far back as Windows Vista. If you pay the $1.99 in-app purchase, you can get features like Wake-on-LAN, support for multiple PCs and multiple users per PC, and, of course, no ads.
The system does require you to install apps on both ends. The Remote Fingerprint Unlock is available from the Google Play Store, so it comes with just a bit of assurance of security. The Windows Fingerprint Credential Module, however, has to be downloaded from the developer's Google Drive.
The developer does go through great lengths to ensure the security of both pieces of software but, without it being fully open source, we have to regard it with a pinch of suspicion that anything could go wrong at any moment. But if convenience is of the utmost importance, there are very few options in the market aside from this.