Unknown Motorola Android Smartphone Appears In Hands-On Review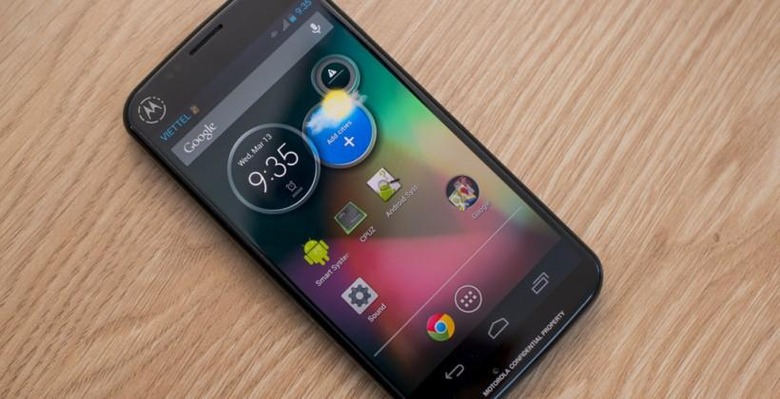 An unannounced name-unknown Android smartphone from Motorola has appeared over at Tihn te, where it is given the full hands-on treatment. There's a murmur of speculation that this could perhaps be the X Phone, but that's doubtful given the relatively lackluster specs. You can check out a gallery of the handset, as well as a video, after the break.
According to the review, this Motorola handset features a slim, tapered body, which you can see in the photos below. The screen is a large 4.65-inches with a 720p resolution. Inside, users will find an Adreno 320, Snapdragon S4, 2GB of RAM, and a 2200mAh battery. Likewise, it's running Android.
As for the phone itself, Tihn te says it is constructed from plastic and feels solid in the hand, with thin bevels and a slightly rounded back. The speaker on the back has a drilled-holes design, which is reported to be of lower quality than that of the One X and Lumia 920. Not much else is known, but we'll certainly be keeping an eye out and will update you when we know more.
Given the specs, all signs point towards a solid mid-range handset, with the lower-end screen resolution being the feature that most separates it from the rumored X Phone from Google, which is said to feature a 5-inch display with full HD 1080 resolution. Still, it looks like a noteworthy Motorola handset will be hitting shelves in the relatively near future.
[via The Verge]