United Airlines updates app because headrest screens are terrible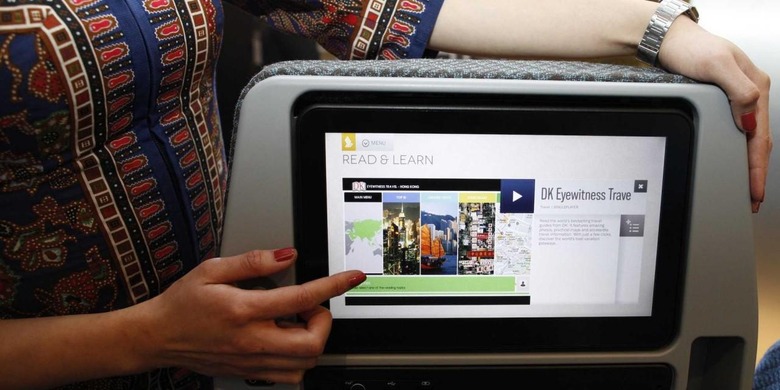 United Airlines wants to make your flight as enjoyable as possible, and is rolling out a new mobile app to help keep you distracted in the air. Via their app or an accompanying website, those flying on some United flights will be able to enjoy a robust in-flight entertainment menu.
The app and web service offer up 150 movies and 200 TV shows, all free of charge. It's much like the heads-up entertainment system found in the headrest in front of you on many flights, just on your mobile device or laptop. The app is currently available for iOS, with a browser plug-in available for laptop users.
United is currently going through the exercise of retrofitting aircraft to use the service, with it being made available on several larger planes right now. The Airbus A319, Airbus A320, Boeing 747-400 and select 777-200 aircraft are first to get the treatment, with others coming later.
To find out if your flight has the new functionality, the app has a section for in-flight amenities on your trip, much like the website. There is no word on when or if other mobile platforms will be supported, so Android and Windows Phone users are out of luck. Those with iOS can download the app now via the App Store.