'Underscares' is an adult diaper for scaredy-cat gamers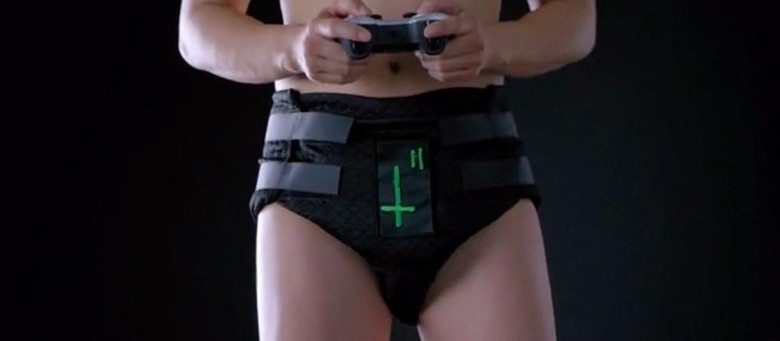 Have you ever played a video game so utterly terrifying that, post-shat, you wondered why you didn't have the foresight to put on a pair of adult diapers? If you happened to answer yes, the company behind horror game Outlast has the solution: Underscares, a pair of adult diapers with the game's logo, an ultra-mesh sewage suppressor butt-grid, and liquid-lock thigh portals. Yes, this is a real project.
Underscares comprise what may be the most fun project to launch on Kickstarter, one Red Barrels says is completely real and not at all a ploy to raise funding for Outlast 2. Whether the undergarments end up heading into production depends entirely on whether the campaign reaches its near-$30k funding goal.
Why make these at all? The company says, tongue firmly planted in cheek, that it 'received numerous reports of soiled undergarments and unprepared anuses' after the first Outlast game's launch. No one wants to play a game while distracted about the potential future soiling of their couch...hence, Underscares.
The company says it has partnered with 'local designers' to create the underwear, with the design focusing on 'practicality, comfort and style.' They're washable, abrasion-resistant, and feature a stretchy waistband. If you're really keen on upgrading your underwear game, there's also the Deluxe Underscares with an attached Fatasp Flavor-Ready Drink Pocket, a wearable night light called 'Lilwuss,' and reinforced waist support.
Not familiar with Outlast? It's a horror game that proved successful enough to usher in Outlast II. Last month, the company launched a downloadable demo for Steam, the PS4, and Xbox One...if you didn't download it by November 1, though, you lost your chance to try it out.