Uncovered Spotify Tastebuds feature could make listening more social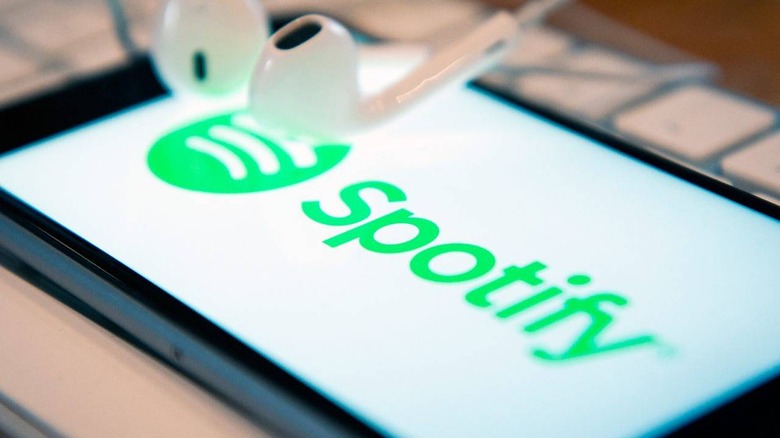 Once upon a time, social interaction between users seemed to be part of Spotify's strategy, but in recent years, we've seen the company pare back some social features in favor of discovery by way of curated playlist. If you're one of the users who laments those disappearing social features, there may be hope yet, as a newly-discovered prototype suggests that Spotify may be looking to bring back music discovery based primarily on what your friends are listening to.
Jane Manchun Wong, who frequently reverse engineers apps to discover unreleased or in-progress features that may be lurking within, has shared a few details about a new feature called Spotify Tastebuds. We don't know a ton about this feature, but the screenshot that Wong shared includes a description that reads, "Now you can discover music through friends whose taste you trust."
Spotify is working on Tastebuds, letting users discover music through their friends pic.twitter.com/uqUXmRvEKo

— Jane Manchun Wong (@wongmjane) December 18, 2019
That screenshot is actually from a page that's live on Spotify's website right now, but you can't do anything when you go there. Wong did tell TechCrunch more about Tastebuds, though, saying that you can click or tap on the pen icon to search for friends, which will then show you the songs that have featured in their heavy rotation and listen to those songs yourself or add them to your library.
It's possible that Spotify is planning even bigger things for Tastebuds, but with it in this prototype stage, all of its potential uses may not be clear at this point. Wong notes in a separate tweet that another app called Tastebuds exists and aims to make listening to music on Spotify more social. With no updates to its official Twitter account since 2017, though, Spotify may have bought out this app behind the scenes.
Whatever the case, we're interested to see where Spotify goes from here. Obviously, finding a prototype for a feature doesn't necessarily mean we'll see that feature make it to wide release, but we doubt Spotify users would argue with more extensive social features. We'll see what happens next, so stay tuned.