Unbreakable Kimmy Schmidt trailer drops ahead of Netflix debut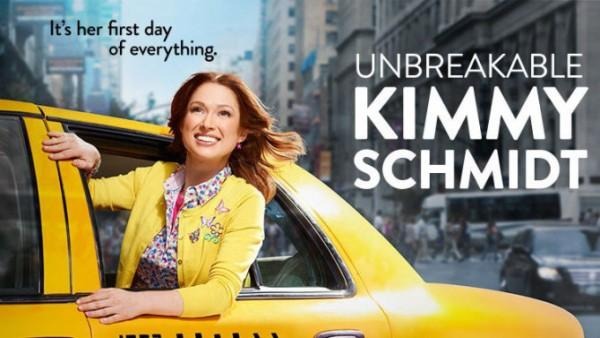 In November 2014, it was revealed that NBC's Unbreakable Kimmy Schmidt would be arriving on Netflix instead of the network, the reasons for which revolving around NBC's drama-heavy mid-season schedule and the belief that the show would do best on the video streaming service. While we've known for a while now what the show would be about, we haven't yet been given actual look at the series — until today. The Netflix-branded series trailer has officially dropped, and is likely the first of several that'll arrive before the series debuts.Unbreakable Kimmy Schmidt is the brainchild of Tina Fey and Robert Carlock, and it revolves around the character Kimmy, who has spent fifteen years living in a cult. She starts over fresh in New York City, inept to the ways of the world and oblivious to her obliviousness. It is a comedy, and we'll be getting thirteen episodes when it drops on March 6.
The trailer introduces us to Kimmy and her cult-centric life right at the start, during which we see her and some other women singing about the apocalypse around a Christmas tree or something similar while in an underground room. All is going well when a SWAT team busts in, marking the return to a normal life.
Kimmy decides to stay in New York, and she soon finds a roommate and a job. We get a glimpse of her shenanigans as she assimilates back into a normal existence, but that assimilation proves anything but ordinary.
VIA: Digg