Unboxing: Palm Series 3 Wireless Bluetooth Headset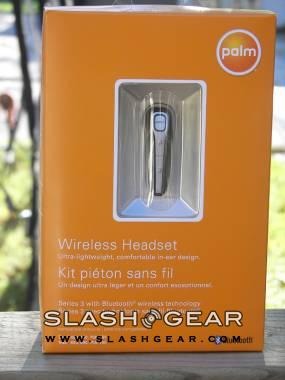 So today I got a gift on my front porch from FedEx, it was the new Palm Series 3 Bluetooth wireless headset. I like the way it looks, and so far the way it feels.
The headset is made to rest inside your ear, but comes with an ear loop for those like myself that are prone to the loss of things held solely in place by our ears. Other than the additional ear loop, there are a total of 3 ear pads that are each a different size so you can get the best fit for your ear.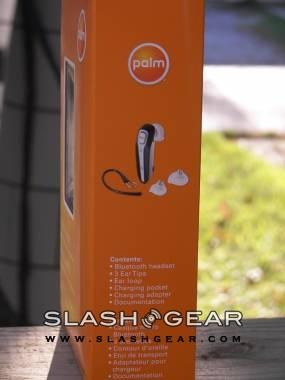 Furthermore it comes with a really nifty charging base/clip; it's like a holster that can clip onto your clothing, just like a pen. The only thing I don't like about the charging base is that the actual charging portion requires an AC adapter from a Treo, and that plugs into the bottom, so the base can't sit upright, you just have to kind of lay it on its side and hope it doesn't go anywhere. Two things that rather instantly irked me is the lack of a USB charging cable, and the lack of a power cord at all.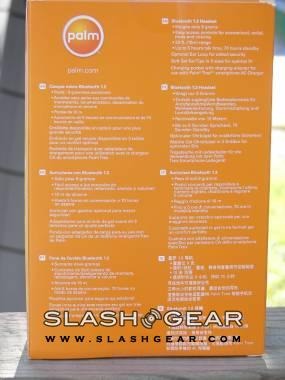 So basically you pay $69.95 for a Bluetooth headset, you get it in the mail, and unless you have a Treo, you have no way, whatsoever, to charge it so you can use it. How dumb is it that there isn't a power cord with this headset?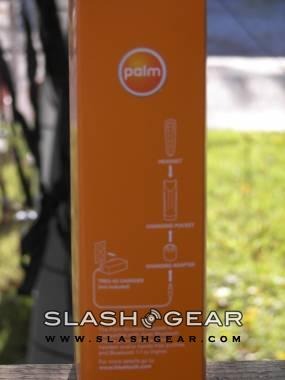 Sure, you would have likely only ordered this headset if you were a Palm product owner, but still, that's not the point, selling a rechargeable device without any way to charge it is dumb. Luckily I just got the Palm Centro a few weeks ago, so I had a power cable that worked with this headset, otherwise my review of this headset would have ended abruptly with the Unboxing.
Well its charging now, it has to be fully charged before you use it the first time. So, you will get an actual review of the product once its fully charged and I have had a chance to put it to use.