UMi Plus E steps up the game with Helio P20, 6 GB RAM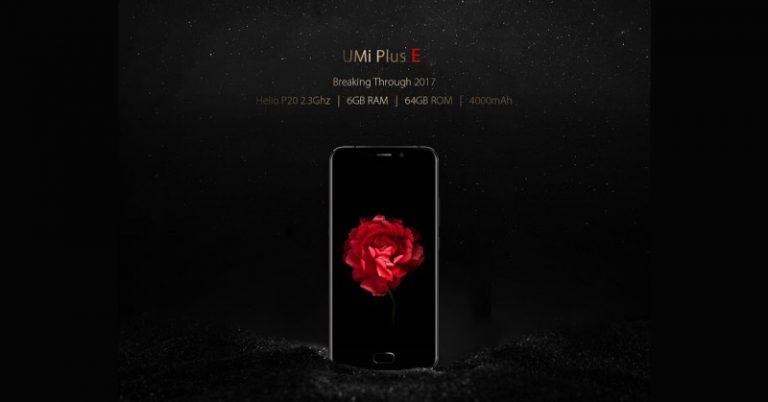 When we reviewed the UMi Plus a few weeks ago, we found little to differentiate it from the UMi Super that we reviewed previously. But had we reviewed the UMi Plus E instead, we might have had a very different opinion. Differing only by one letter in its name, the Plus E puts the "plus" in this mid-range smartphone. While most of the specs remain the same, it upgrades the smartphone in two areas where it matters the most: the processor and memory.
The new MediaTek Helio P20 powers the UMi Plus E. Compared to the Helio P10 in the original UMi Plus, there's a jump from 2.0 GHz to 2.3 GHz in raw processing power alone. The graphics chip has also been upgraded from a Mali T860MP2 to a T880MP2 with a 900 MHz boost in performance. Make no mistake, however. This is still MediaTek's mid-range "P" line, but we'll take any improvement over nothing.
MediaTek's new chip boast of a few features new to that P series, like support for LTE Cat. 6, with theoretical download speeds of 300 Mbps, and Voice over LTE or VoLTE. The processors capabilities to encode and decode video in 4K resolution might be lost on the smartphone's still 1080p screen, but it at least won't choke on that.
The RAM has also been increased in both capacity and speed. The UMi Plus already had 4 GB but the Plus E now boasts 6 GB. Even better, it now uses LPDDR4 instead of the previous LPDDR3, which increases the bandwidth and data transfer speeds. The internal storage was also doubled to match, now at 64 GB.
Despite that power boost, the UMi Plus E still remains under $200. Well, barely. The smartphone costs $199.99, which is still admirable for a near-flagship smartphone. Pre-sales are now on-going and UMi is offering free worldwide shipping to reach as many people as it can.