Ultimate Rivals: The Rink on Apple Arcade debuts a new sports game series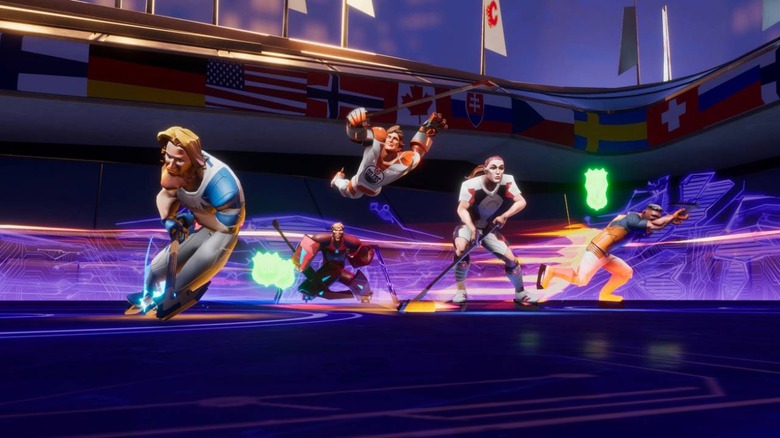 Apple Arcade marks a new chapter in Apple's business, combining its newfound service-oriented character with its traditional software model. It also proved, at least on paper, that it's serious about gaming and not just on mobile but also on all its platforms. It has quite a number of titles exclusive to the subscription service but most of them are existing games. Injecting fresh blood into Apple Arcade, Bit Fry Games Studio announced a new Ultimate Rivals: The Rink game that is also the beginning of a new breed of sports games.
Ultimate Rivals is envisioned to allow gamers and sports fans to have a virtual representation of their favorite player. Of course, there are dozens of such players from a handful of sports and Ultimate Rivals has them all. That is made possible by dumping these sports figures into sports that are almost out of this world.
In Ultimate Rivals: The Rink, for example, pits players against AI or other gamers in a hockey match. That is if hockey was played two on two, in a stadium that resembles a TRON arena, with special moves and skills unique to each athlete's sports and specialty. It is, in a way, a revival of the fast-paced and wacky sports games of old, mixed with a bit of all-star fantasy sports you might only see in cartoons or films.
Players have a wide variety of characters to choose from ranging from an equally wide variety of sports. That includes the NHL, NBA, NFL, MLB, WNBA, and US Women's National Soccer Team. Bit Fry Games and Apple make no expense to constantly remind readers and gamers that these are officially licensed appearances and names, so you can be assured the game won't suddenly disappear due to lawsuits.
Ultimate Rivals: The Rink is available now on Apple Arcade and that's just the beginning. Ultimate Rivals is not a single game but a franchise of different sports games with the same overarching theme. Basketball lovers are next in the list, with an officially NBA-licensed "Ultimate Rivals: The Court" coming in Spring next year.