UK's new Mars rover isn't called Rovy McRoverface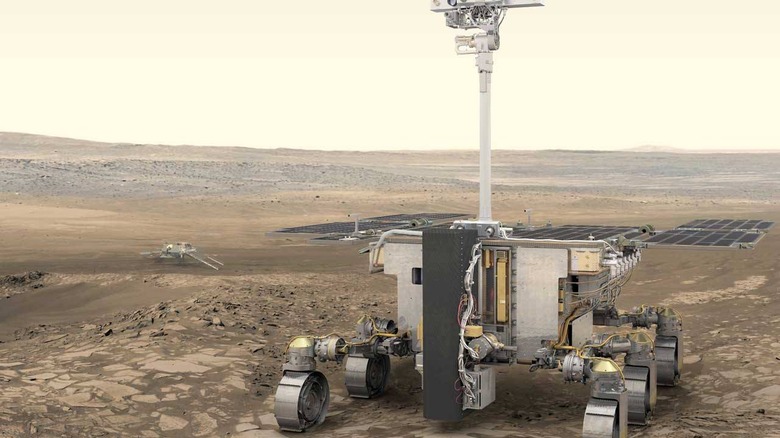 Over the years the Brits have given us some cool things like Lotus, James Bond, and Emily Blunt. Probably the coolest thing the Brits have done is vote in the online poll that tried to name a British ship Boaty McBoatface. That name actually won, but the stodgy old Brits decided to name the vessel something much less cool and gift a smaller remote submersible with the better name. The Brits have a new Mars rover, and while sadly it's not called Rovy McRoverface, its name is well chosen to celebrate a historic female scientist.
The new British Mars rover is called the "Rosalind Franklin," the name was recently revealed by Science Minister Chris Skidmore and ESA astronaut Tim Peake. The rover is under construction at the "Mars Yard" at Airbus Defence and Space UK. The rover is named after British biophysicist, physicist, chemist, biologist, and X-ray crystallographer Rosalind Elise Franklin, who lived 1920-1958. Franklin is credited with contributing to the discovery of DNA among other things.
The name was chosen in part due to the mission of the rover on the Red Planet, which is to look for the building blocks of life. The name was selected by a panel of experts from a shortlist of names submitted by the public. The naming competition opened last July and saw nearly 36,000 people respond. The rover will cruise the surface of Mars fitted with next-generation instruments and Peake said that it is a "fully-fledged automated laboratory on Mars."
The rover will be sent to Mars as part of the ESA-Roscosmos ExoMars mission. So far the ESA has invested €287 million in the mission and €14 million on instruments for the rover alone. The rover will be called "Rosalind" for short.
The ExoMars mission has primary goals of examining the geological environment on Mars and searching for evidence of environments that could have supported life. The mission will also help prepare for future missions, such as the Mars Sample Return mission, and possible future human exploration. The rover is electric and generates power from solar arrays.