UEone EV charger hides in the road when not needed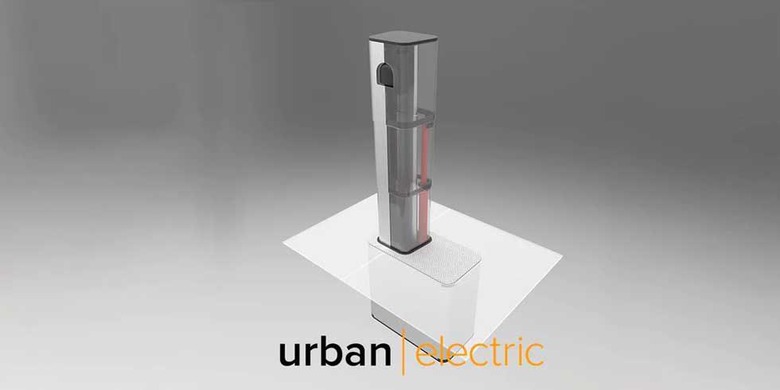 The thing with EV chargers is that they aren't exactly attractive devices and are typically only installed in a few parking spots. They can foul up the beauty of a city or location where they are placed. A company called Urban Electric has a very cool EV charger that pops up when needed and hides away when not called the UEone.
The charger is meant to facilitate off-street charging for the 43% of UK homes that must park cars in residential parking zones. The charger is a 5.8 kW unit that extends to 34.5-inches when activated by an iOS or Android app. To charge, the owner of the EV would then simply plug-in the same SmartCable that the Ubitricity streetlamp charge points use.
When charging is done, and the owner unplugs from the UEone charger, it retracts back into the ground and hides flush with the pavement. Urban Electric says that the charger needs only 16-inches of installation depth. That shallow depth is thanks to the three-part telescoping design.
The pop-up charger could be installed for as much as 90% of residential streets and could be rolled out to every parking bay in the area meaning every spot is an EV spot. That could make EVs more popular in urban areas where they can do the most good.
Urban Electric will operate the charging service in the UK and supply, install, and maintained the chargers. UEone chargers will roll out in Oxford first thanks to an $810,000 trial of the system in partnership with the Oxford City Council.
SOURCE: NewAtlas