UE Boom Bluetooth portable speaker update adds alarm feature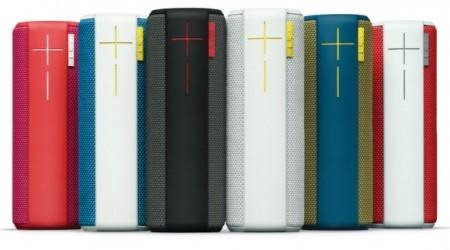 In May of 2013, Ultimate Ears (UE) launched its latest Bluetooth wireless portable speaker called the UE Boom. This portable speaker did more than just connect to your mobile device and allow you to play music on the go. It was billed as the first social music player. UE has announced that a new software update is available for the UE Boom to make the little portable speaker even more useful.
The software update adds an alarm function to the portable device. That means that users of the UE Boom can now wake up to their favorite music from the portable speaker. This is the second feature update for the UE Boom with the first update being the addition of a double-up app feature.
If you missed the UE Boom the first time around, it is a cylinder shaped portable speaker crammed inside a fabric waterproof outer cover. It's able to pair to two different Bluetooth devices at the same time allowing two people to play music through the speaker in turn. It can also store pairing info for up to eight different mobile devices.
The UE Boom is also designed to be able to pair to another Boom speaker to create a stereo pair. NFC technology is also integrated making it easy to pair to compatible devices. The big features of the UE Boom are the 360-degree soundstage and the 15 hours of playback time per charge. The UE Boom is available for $199.99.
SOURCE: Ultimate Ears