Ubuntu Touch now supports Convergence over wireless display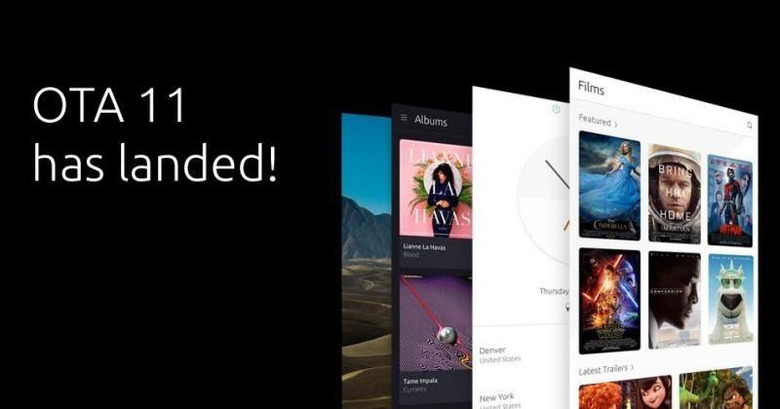 Canonical has just released the latest major update to the Ubuntu Touch mobile OS and it is really a major one, especially for owners of Ubuntu Touch smartphones. While those, particularly the Meizu PRO 5 Ubuntu Edition, is more than capable of offering Convergence, it was blocked by the lack of a HDMI out port. With this latest OTA-11 update, that is no longer an issue as Ubuntu Touch now supports connecting to an external display wirelessly, which means smartphone users can even more conveniently use Convergence with no wires in sight.
As a quick recap, Convergence is a feature of Ubuntu Touch that truly lets your transform your smartphone or tablet into a portable desktop. Unlike Microsoft's Continuum, users aren't limited to only a specific subset of apps. As Ubuntu Touch can run both touch-friendly mobile apps as well as regular Linux desktop apps, that theoretically means everything.
You can find out more about the Ubuntu Touch software experience in our detailed review of the bq Aquaris M10 Ubuntu Edition tablet, part 2.
Convergence saw its fulfillment on the bq Aquaris M10, but that was only possible because it had a micro HDMI port. Hardware-wise, the Meizu PRO 5 would have been even more capable if not for the lack of a similar port. Now Ubuntu Touch can bypass that requirement by adding wireless display capabilities. The feature utilizes Miracast, so you will need a monitor that either supports that or at least a Miracast-compatible dongle to attach to the monitor. That said, the smartphone or tablet must also support Miracast for this to work. At the moment, only the Meizu PRO 5 is compatible, but Canonical promises that the feature will be enabled for all future Ubuntu Touch smartphones and tablets.
Those with other current Ubuntu Touch devices will still have something to look forward to in OTA-11. There are improvements and fixes across the board that will offer a smoother user experience. Support for Bluetooth mice has also been improved so that input device should now be more responsive. The OS also gains support for multiple windows for the same application, which might be great news for heavy GIMP or LibreOffice users.
The OTA-11 update will be rolling out to the bq Aquaris E4.5 and E5 smartphones, the bq Aquaris M10 tablet, both HD and FHD models, the Meizu MX and PRO 5 smartphones, and the Nexus 4 and Nexus 7 developer devices.
SOURCE: Canonical