Ubisoft reveals full Uplay+ games lineup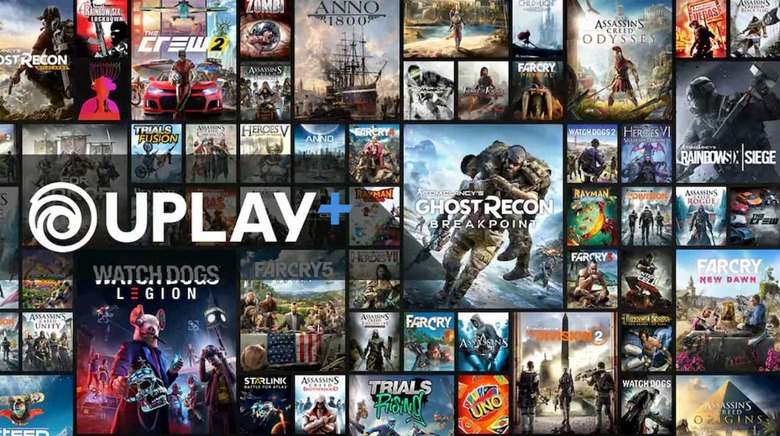 Back at E3 2019, Ubisoft revealed its plans to begin offering a subscription service of its own, joining other companies like Microsoft and Electronic Arts. At the time, Ubisoft simply said that the service would offer more than 100 games, revealing just a few of those titles in the trailer you see below. Today, Ubisoft published a list of all the games that will be available through Uplay+, and the roster seems to include most of the games Ubisoft has released throughout the years.
Some of the list's highlights, which you can check out at Ubisoft's website, include what seems to be the entire Assassin's Creed franchise, so if you've missed out on some of the many games in that particular series, Uplay+ will be a good way to play them. As you'd expect, there are also a good number of Tom Clancy games, from the original Rainbow Six to the upcoming Ghost Recon Breakpoint.
In addition to granting access to Ubisoft's existing library of games, it'll also let subscribers play new games as they're released. At the moment, there are four upcoming titles confirmed for Uplay+: The aforementioned Ghost Recon Breakpoint, Gods & Monsters, Watch Dogs Legion, and Rainbow Six Quarantine.
The Uplay+ collection seems to reach pretty far back into the past as well. Games like Beyond Good & Evil, Rayman Forever, and the very first Splinter Cell game will appear on the service. The same is true for the Prince of Persia Sands of Time trilogy from the original Xbox/PS2 days and the long-running Heroes of Might and Magic series, which is well represented on Uplay+.
Uplay+ is still a little while out, as it won't be launching until September 3rd. The service will run $14.99, and we're left wondering if that's too much for a publisher-specific subscription service. We'll find out soon enough, so stay tuned.