UberT adds $2 charge for hailing taxis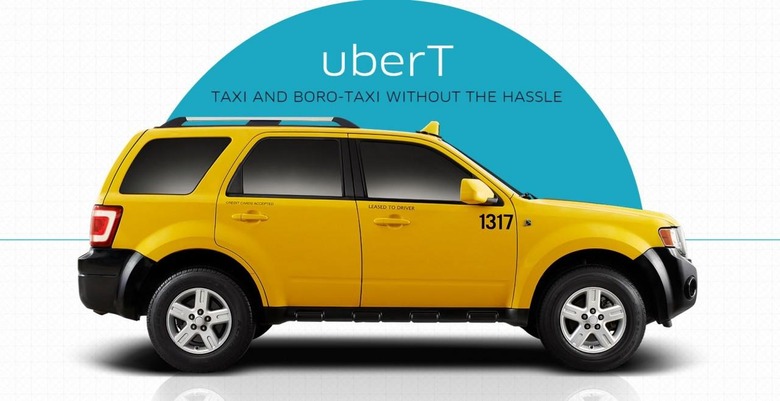 Uber has upset some of its New York customers by introducing a $2 fee to its UberT, a service in New York City that allows travelers to hail a taxi or boro-taxi using its platform. The service itself is a mixture between Uber and traditional taxi usage, making it easier to get a taxi, for example, but less convenient without the payment option regular UberX users enjoy. The new $2 charge is said to be a "booking fee", and it goes directly to Uber.
News of the new fee recently went out to Uber users, and some of them have expressed discontent with the change, seeing little reason behind it except to make Uber's wallet a little fatter. The fee was implemented on December 24, and is applied to all UberT trips.
Said, in part, the announcement that went out to UberT users: "The fee is a small change added to UberT trips on behalf of yellow and boro taxi drivers who utilize the Uber platform." The language used in that update has been called into question, as it seems to suggest the fee has been or is going to the taxi drivers, neither of which is the case.
In a later statement to Mashable, an Uber spokesperson said, "There is no fee associated with UberT for drivers, however to cover costs associated with provisioning the platform, riders are subject to a $2 booking fee that is passed through the driver to Uber." Some feel the fee is an effort to push more users to the company's UberX service, which Uber proclaimed as a cheaper alternative when updating its UberT users about the new fee.
SOURCE: Mashable