Uber's using hi-res satellite images to identify pickup locations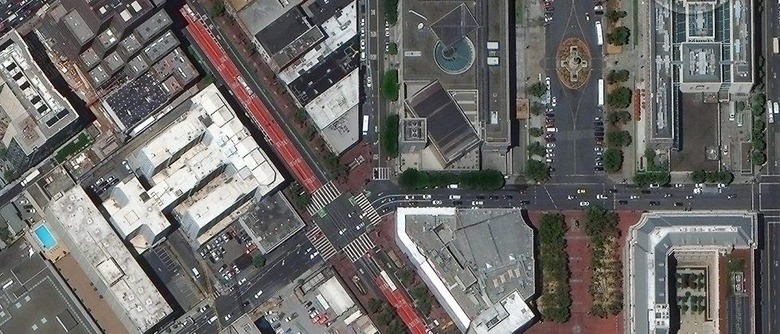 Uber has struck a global multi-year deal with DigitalGlobe in order to use its high-resolution satellite images for better identifying pickup and drop-off locations. DigitalGlobe announced the new partnership today, saying it will provide Uber with satellite photos of cities around the globe. Access to such information is no doubt vital to Uber as it continues work on developing self-driving technologies and eventually replaces its drivers with autonomous vehicles.
Uber, in its present form, uses human drivers to pick up riders wherever they happen to be, but the company has been working hard on developing self-driving technologies. The reasons for doing so are obvious — a car that drives itself will ultimately be cheaper than paying a human driver, it can work 24/7, and it can't file lawsuits against the company.
Self-driving cars depend heavily on GPS, though, and precision is key. It's not surprising, then, that Uber has tapped DigitalGlobe to get access to its satellite photos. DigitalGlobe provides satellite imagery for many well-known companies, including the likes of Google and Apple. If you use any popular GPS or mapping app, you've likely seen DigitalGlobe's satellite photos.
Uber hasn't talked about the partnership, and so the extent of its plans for the imagery isn't clear. DigitalGlobe says, generally speaking, that Uber will use its satellite photos to "help improve the Uber experience for riders and drivers around the world."
SOURCE: DigitalGlobe Blog