UberPLUS arrives as higher-end ridesharing option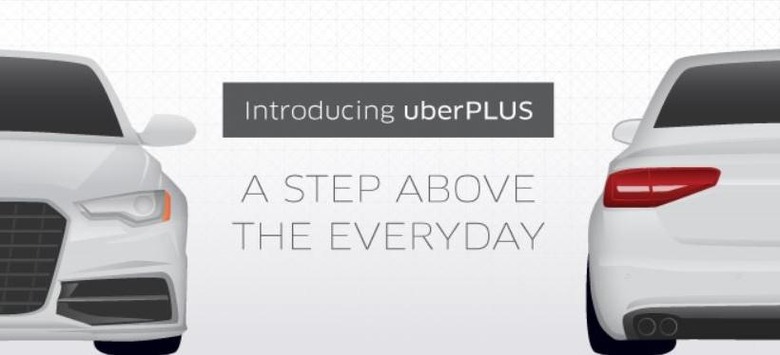 Ridesharing services have replaced taxi use for many, and while the average car you encounter through one of the services will likely be more pleasant than your average yellow taxi, it still might not be up to your standards for certain events: dates, business meetings, and other notable occasions. For this reason, Uber has introduced a new service that falls solidly between its low-rate UberX service and its high-end UberBLACK, though there's a catch: it is rolling out only in Los Angeles (for now).
Uber introduced the service on Wednesday, saying it is the right option to impress without forking out the full rate for UberBLACK. Though UberPLUS is more expensive than UberX (considerably higher), it is still cheaper than a traditional taxi, the company spares no moment to point out. Under the option, users in Los Angeles can make sure a classy car picks them up.
Users will be picked up in cars like a Mercedes-Benz C-class model, new Audi cars, a BMW 3 Series, or any other number of cars that stand out on a road full of Fords and Hondas. The demand might be high for a while, Uber warns, so users might see delays or other atypical hassles at the moment.
The regular Uber ridesharing option (UberX) has a base fare of $0.80 USD, which is quite a bit lower than UberPLUS's $5 USD base fare (but a bit less than UberBLACK's $8 rate). The per-minute rate is $0.40 and the per-mile rate is $2.35 USD. There's a minimum charge of $10, and the typical $1 safe ride fee.
SOURCE: Uber Blog