Uber unveils new San Francisco carpooling option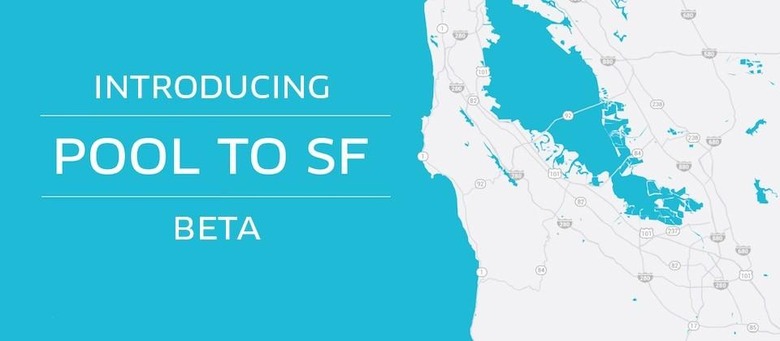 Uber is toying with a new carpooling service that is, at the moment, limited to the San Francisco region in California. The service is called "POOL TO SF", and it is notable for its locked-in rate, giving potential commuters the ability to see what they'd pay and essentially "claim" that rate if they like it. For example, someone commuting from Mountain View to San Francisco could pull out the app, see that it would cost $22 for the trip, and make their carpooling decision based on that.
The POOL TO SF feature is only available between the hours of 6AM to 10AM, and only during the work week (Monday through Friday), which covers most workers' shifts. The carpooling service works by matching the commuter with another rider who is also going to San Francisco. Enter your address, and you'll see the fare before ordering the ride.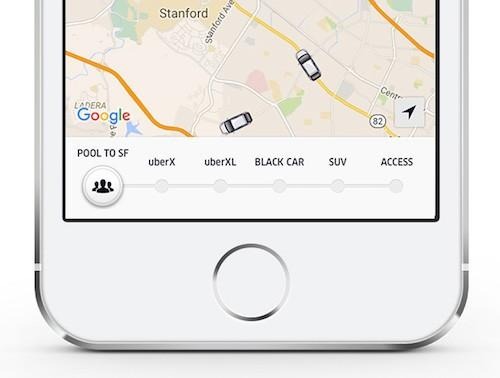 In a statement to TechCrunch, Uber's Wayne Ting said, "We are piloting uberPOOL as an option from the Peninsula to San Francisco during the morning commute to ease the hassle and expense of driving into the city. With more folks sharing rides, we can make the price point more affordable, help get cars off the road and ease congestion."
Carpooling is an attractive option for some, as it eliminates the need for a car but decreases the overall cost of using a ridesharing service. Various carpooling options have been tested by various ridesharing services in different cities. Lyft, for example, introduced a carpooling service in LA around this time last year.
SOURCE: Uber