Uber Rewards program spreads big perks across four loyalty tiers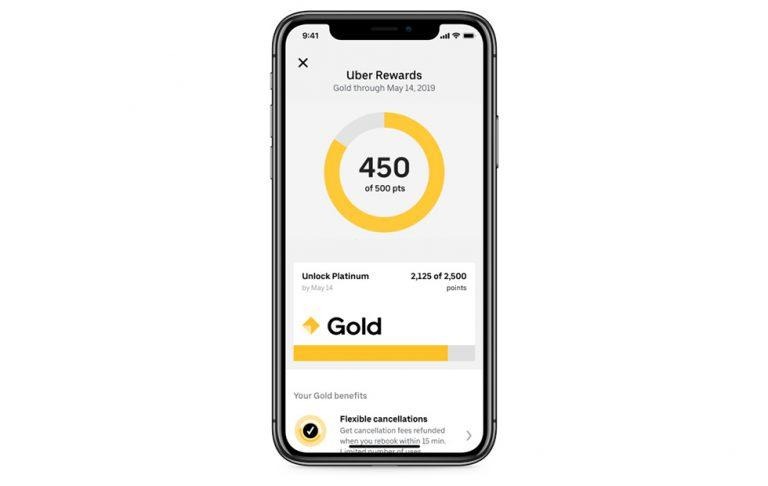 Uber has launched a new rewards program called Uber Rewards. The program is designed to reward customers for using the ride-sharing service and comes only days after Lyft unveiled its own similar plan. Uber Rewards applies to both Uber and Uber Eats, enabling riders to unlock perks across a total of four membership levels.
Anyone can sign up for the program, which enables users to level up into a new rewards tier over time. Customers get three points for using the Black or Black SUV service and two points for using UberX, UberXL, Select, and WAV. UberPool and Uber Eats both reward one point per dollar spent.
After amassing 500 points, Uber says rewards customers will automatically level up from the base tier Blue to the next level, Gold. Another tier up from Gold to Platinum takes place at 2500 points, and then finally from Platinum to Diamond at 7500 points.
Each earning period is six months long, according to Uber, which says that each unlocked tier will get its own 6-month count. Each 500 points earned results in $5 added to the Uber Cash balance. Users who reach Gold status will also unlock flexible cancellations, as well as priority support.
More benefits come with Platinum status, including all of the Gold perks plus price protection on a route when using UberX and priority pickups for less time spent waiting. Finally, the top-tier Diamond level brings all of the aforementioned benefits, as well as 24/7 dedicated phone support, complementary surprise upgrades, and access to highly rated drivers. These users also benefit from free Uber Eats deliveries (up to three every six months).