Uber president Jeff Jones quits after just 6 months in office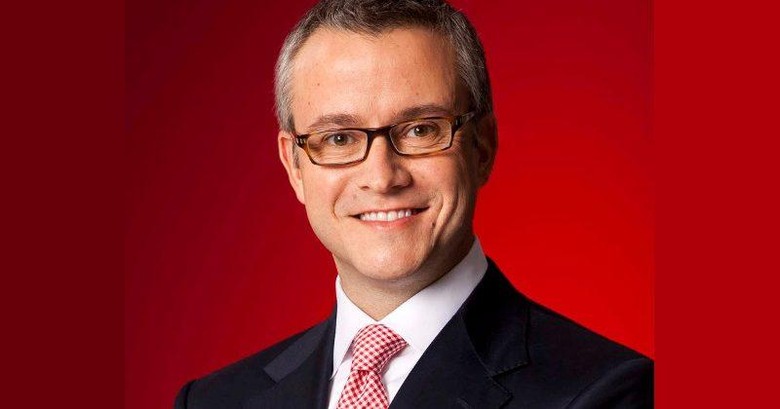 Uber is under a lot of heat, and not just from its competitors. Late last year, the popular ride-sharing service came under government scrutiny for testing self-driving cars without proper certification. It then kicked off 2017 with sexism and sexual harassment scandals. And just last month, it was sued by Alphabet's self-driving subsidiary, Waymo, for stealing IP. Amidst all these, Jeff Jones, the company's president for only 6 months, has left Uber citing differences in beliefs and practices.
Jones is not the first top exec to leave, or "requested" to leave, the company in the last two months, but he is definitely the highest ranking one. Previous departures were also tied to ongoing sexual harassment and discrimination investigations, but Jones apparently has a much higher beef with Uber.
The now former Uber president was brought in from Target, where he served as chief marketing officer. Speaking of the high-profile hire, Uber CEO Travis Kalanick said that Uber's fast growing business needed their marketing strategy to be more in tune with their city operations, hence the need for the position. Six months later, however, Kalanick would announce the hunt for a COO, which would potentially outrank Jones.
Of course, Jones, wouldn't say as much, but that is probably just the final nail in the coffin. In his statement, Jones says that he has realized that his beliefs and approach to leadership clash with what he has seen in Uber in his 6-month stint, perhaps referring to the scandals that the company has been involved in.
Some, however, have a slightly different opinion. Jones' previous associates at Target apparently weren't that surprised at his sudden resignation from Uber, painting the picture of a person who shies away from conflict. While Jones did attempt to reach out to Uber drivers, it may have already been too late to allay the growing unrest from both drivers and employees, making him a very big and public target of their grievances.
VIA: Re/code