Uber no longer allows restaurants to use UberRush for food delivery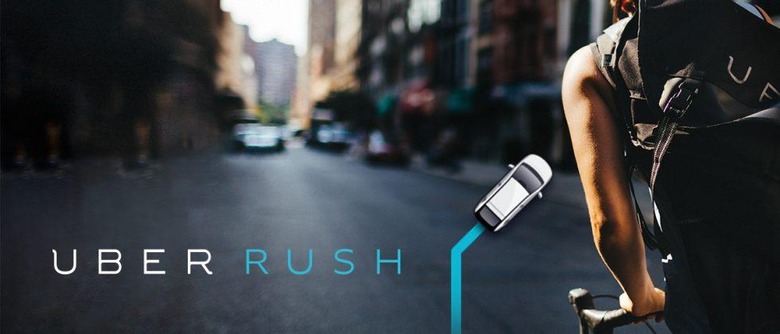 While Uber's main business is its ride-sharing service, the last few years have seen the company develop several additional platforms, including the courier delivery service UberRush. Operating in several large cities like New York, San Francisco, and Chicago, UberRush is designed for users to hire someone to pickup and deliver items, such as packages, local online orders, and even food. Now, however, Uber says restaurants will need to switch to using UberEats, as UberRush is being scaled back and streamlined.
According to a report from Quartz, restaurants will no longer be able to use the UberRush platform for food deliveries starting on May 8th. They'll need to migrate to another of Uber's side platforms, UberEats, which a company spokesperson notes is intended to "specifically meet the needs and support the growth of our individual restaurant partners."
UberRush, which was first launched in 2014, isn't being shut down entirely, just scaled back so that it doesn't overlap with Uber's other businesses. Two former employees told Quartz that restaurant deliveries made up the bulk of UberRush orders, causing more drivers to be tasked with food delivery during times like dinner rush hours. This meant fewer drivers available for the primary ride-sharing service.
Also launched in 2014, UberEats has expanded and is now available in more than 10 cities across the US. Meanwhile UberRush will remain available for merchants including florists and grocery stores, but will see its pricing restructured in May as well.
SOURCE Quartz