Uber loses London operator's license again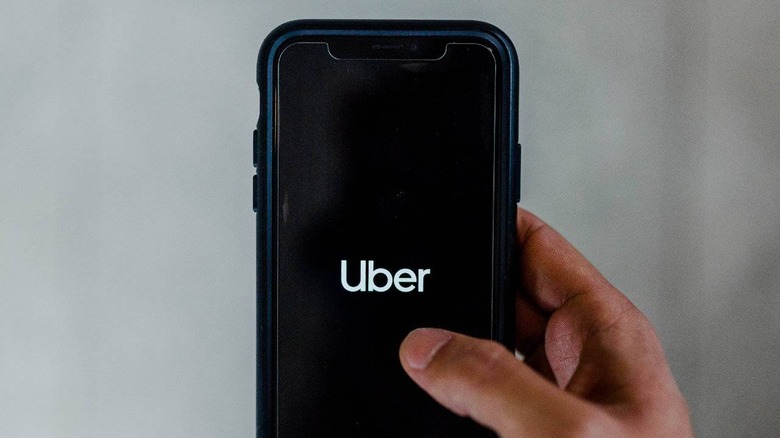 Uber has found itself in the sights of Transport for London again today, and not in a good way. Transport for London has decided not to renew the company's license to operate, citing a "pattern of failures" on the part of Uber that put the safety of passengers at risk. This isn't as bad as seems on the surface, as Uber now has the chance to appeal and can continue to operate while that appeals process plays out.
So, if you're a regular Uber user who is living in London, it seems that nothing will change immediately. Still, this is worrying news for Uber, which first had its operator's license in the city revoked back in 2017. Back then, Transport for London took exception to the way Uber reported criminal offenses and the company's use of a tool called Greyball that made it harder for regulators and law enforcement to track Uber's operations, among other things.
This time around, Uber finds itself in hot water regarding passenger safety. Though TfL says that Uber "has made a number of positive changes and improvements to its culture, leadership and systems" in the time since it was granted a license in June 2018, the regulatory body still discovered problems with its service, including one issue that allowed unauthorized drivers to upload their photos to accounts that belonged to other drivers, letting them to pick up passengers as if they were the driver that was originally booked.
TfL found that this happened in at least 14,000 trips, all of which were uninsured. TfL also found that some of those drivers were unlicensed, and in one case, discovered that one of the drivers had their license revoked by TfL. "Another failure allowed dismissed or suspended drivers to create an Uber account and carry passengers, again compromising passenger safety and security," Transport for London wrote today.
We understand we're held to a high bar, as we should be. But this TfL decision is just wrong. Over the last 2 years we have fundamentally changed how we operate in London. We have come very far — and we will keep going, for the millions of drivers and riders who rely on us.

— dara khosrowshahi (@dkhos) November 25, 2019
"TfL recognises the steps that Uber has put in place to prevent this type of activity," it continued. "However, it is a concern that Uber's systems seem to have been comparatively easily manipulated." TfL also cited "several insurance-related issues," with Uber's service, so it seems there are a lot of problems the company needs to work through if it wants to get back into Transport for London's good graces.
Uber now has 21 days to file an appeal, and it can continue to operate during that 21 day period and the actual appeals process. It sounds like Uber will do just that, with the company's CEO Dara Khosrowshahi publishing a tweet today in which he called TfL's decision "wrong." TfL says that it will continue to "closely scrutinize" Uber while it operates during the appeals process, so while this isn't the definitive end for Uber operations in London, it seems that the company is walking on thin ice.