Uber 'Compliments' let riders tell drivers thank you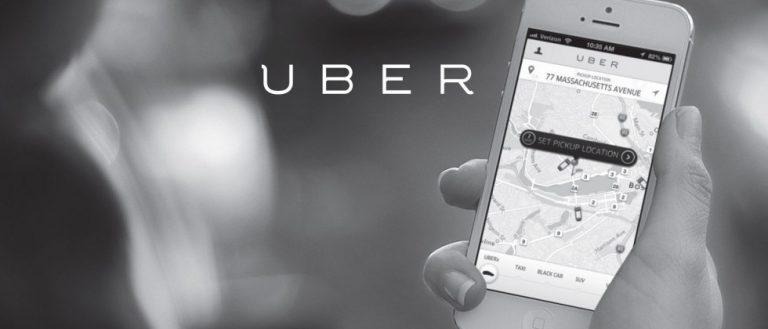 Uber has introduced a new in-app feature that seems a bit pointless, but that'll probably appeal to shy riders: a way to ping the trip's driver with a thank-you for a job well done. When a rider chooses to use this feature, the driver will receive a notification on their phone letting them know the rider was pleased...and, if nothing else, it'll take a load off their mind about what kind of rating the rider gave them.
Of course, the easiest way to thank your driver for the trip is to simply tell them thanks when it's over, but if you're too shy to do that, you can now just tap the "Give a compliment" option when rating the driver. Though it's a small gesture, it probably will make drivers feel good to see it pop up, and it only takes an extra two screen taps out of your day. The screenshots below show how it works: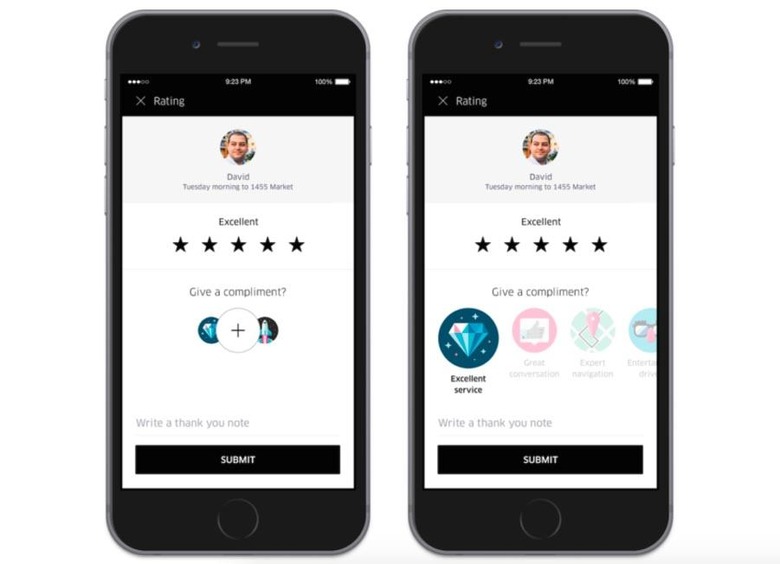 When it's time to rate the driver, you can tap the "+" button, then select a set compliment like "Excellent Service," "Expert Navigation," "Entertaining Driver," and "Great Conversation." It appears the compliments you leave may also be visible in your rider's profile for later perusal, showing how many of each type you have left.
The screenshots Uber shared also show that each sent compliment has a little "received" flag that lets you know when the driver looks at it. One could criticize this as a further widening of the digital chasm reducing good ol' human interaction, but regardless you should see the new feature appear once you update the app.
SOURCE: Uber Blog