Uber and Lime team to promote bike and scooter sharing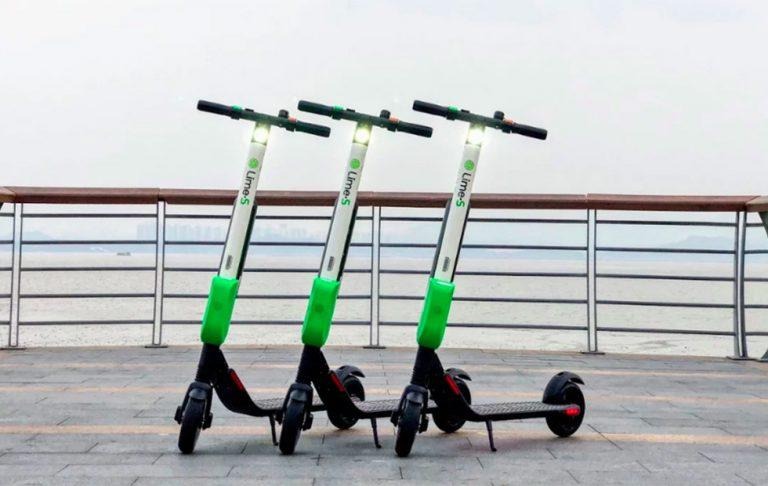 Uber has invested in electric scooter company Lime Bikes, becoming a "strategic partner" for the company. Lime announced the new business investment today, revealing that Uber will soon enable its users to utilize Lime's scooters through the ridesharing company's app. Lime says it is currently working on co-branding its scooters, indicating they'll soon also show the Uber logo.
Lime Bikes provides access to a variety of pedal bicycles, electric scooters, and electric bicycles in more than 70 markets throughout Europe and the US. The company offers some twists over competing companies, including accepting cash payments and enabling customers to get a bike without using a smartphone. The transportation is billed as an eco-friendly alternative to vehicles, helping reduce emissions, free up congestion on roads, and more.
Uber is investing in the company, according to Lime Bikes, and though some details are missing and other are still being finalized, we do know that Lime and Uber will make their customers cozy with each other. Uber users will soon be able to access Lime through the ridesharing company's app, giving them the option of bikes and scooters in certain markets as well as cars.
This will involve Uber "promoting" Lime in its app, according to Bloomberg, in addition to the co-promotion. This latest financing round will help Lime acquire more vehicles to launch in addition to markets, expanding its already sizable presence. Uber has already dabbled in the bike-sharing market via its past acquisition of JUMP, and we saw a similar move recently from Lyft via its Motivate purchase.
Bike-sharing represents an expansion of both companies' business, expanding beyond its current ridesharing platform...potentially even impacting the demand for car rides they see in these markets. Lime says it will provide additional details about its Uber partnership soon; it's unclear whether bike rentals will be made directly within the Uber app, or if that app will just direct customers toward Lime.
SOURCE: Lime Bikes