TYLT Vu Car review: True mobile wireless charging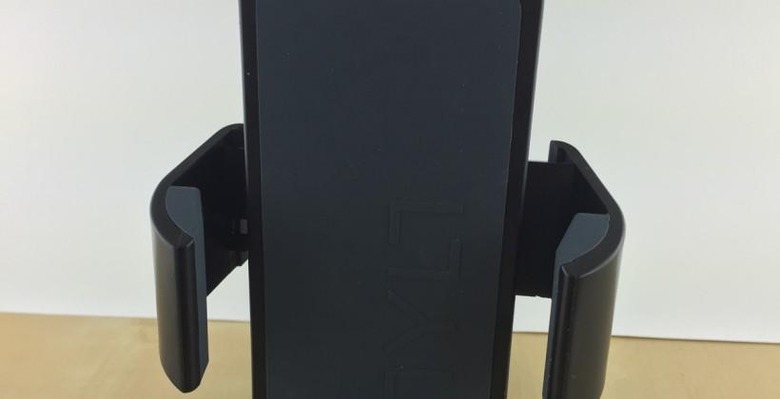 Charging your phone wirelessly is great for use at home, but what about when you're on the road? It might actually be more useful then; fumbling with cables and docks while driving is dangerous. If you're one to keep your phone in a car mount, and like to charge while on the go, TYLT's Vu Wireless Charging Car Mount is one you should take a look at. With its versatility and overall solid construction, it might just be your next car mount. Here's why.
Hardware
The Vu car charger base is plastic throughout, and affixes to your car dash or window via suction and an adhesive footing. It grabs onto the actual phone mount via a ball joint, and it has a really handy lever for releasing the suction that keeps the adhesive honest.
The actual mount is well constructed, solid-feeling, and downright flashy in some respects. A bottom rest holds your phone steady, and two adjustable arms hold your device from the sides. All have a rubbery surface to keep your phone from sliding out.
The bottom rest is removable, and TYLT includes a separate piece for those times you need to access ports on the bottom. There is a top button on the mount that activate the sliding side arms, which are the flashiest we've seen on a car mount; they slowly glide out like some sort of robotic hug.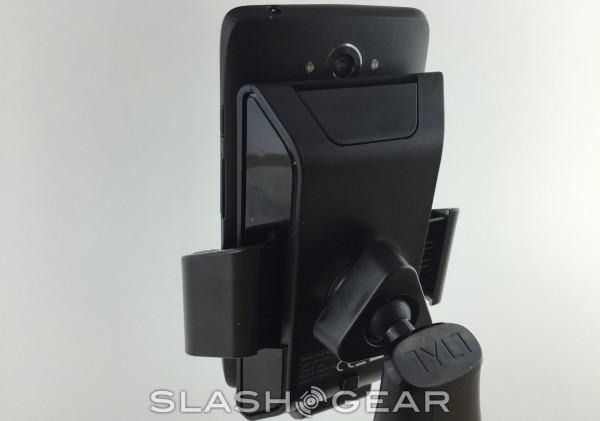 Use
There's no need to worry about aligning your phone right on the mount — three Qi coils make sure it charges, no matter where its receiving coil is.
The arms, when extended fully, can accommodate any modern smartphone. Though it doesn't accommodate wireless charging, the Galaxy Note 4 fit the Vu car charger with room to spare. A quick press on the sides of the arms moved them toward the phone, and the rubbery sides and back kept our device secure.
The mount is a bit larger than we'd hoped, both in height and heft. This is one that will be in your line of sight all the time should you keep it mounted on your dash or windshield.
Like any wireless charger, it's not exactly wireless. You still need to plug it into your car's charging port, so there will be a cable running down your dash. Keep that in mind when choosing where to mount this one.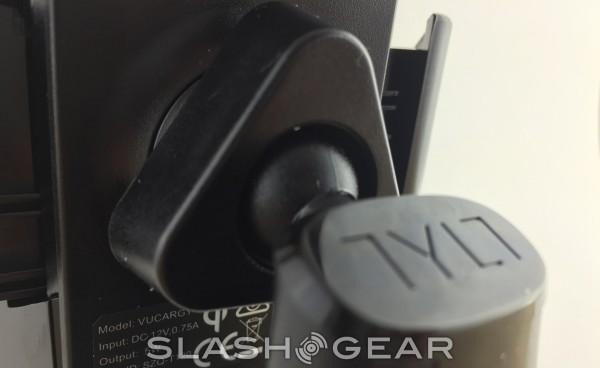 Verdict
The Vu car charger a bit bigger than we'd like, but that's the only real drawback. It charges as fast as any wireless charger, and we really like the rubberized grips. The larger size also means larger phones can be used, and you don't have to have it hooked up to your car's power port all the time.
The tall profile did have us concerned about weight, and the Vu mount coming unhinged, but we had no issues whatsoever. The articulating ball mount also meant we could orient a phone in any way we chose, and it would stay put once we set it to our liking.
You can find the Vu Wireless Charging Car Mount via the TYLT website. It's available in grey, green, red, or blue, and will retail for $79.99.