Two new iPhones surface in AppleTV firmware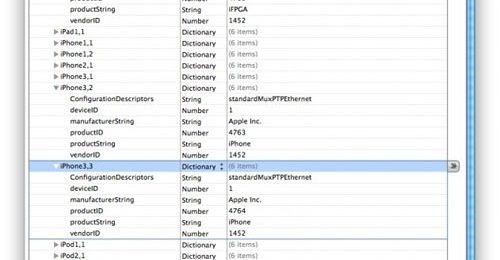 One of the places that we often learn about new Apple devices ahead of their launch and unveil is inside of the firmware for other Apple gear. 9to5Mac has posted up a screen grab from the firmware for the new AppleTV that shows three interesting devices.
The current iPhone 4 is known by Apple as the 3,1. The firmware shows two new iPhones with the tags 3,2 and 3,3. What exactly those devices are is unknown, but it would be easy enough to guess they might be the long talked about Verizon and T-Mobile iPhones.
A third device has also been spied in the firmware with the cryptic unknwonHardware tag. Who knows what that is, perhaps the 7-inch iPad?