Two classic Mega Man games are being re-released on NES and SNES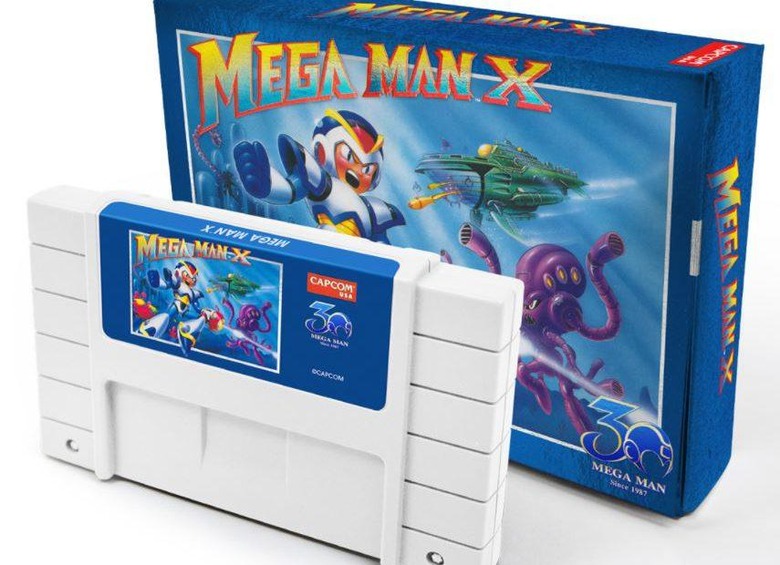 In case you haven't already heard, the Mega Man franchise turned 30 years old in December. Capcom has celebrated this milestone in a number of ways, most notably revealing Mega Man 11 and announcing the Mega Man X Legacy Collection for release later this year. Capcom isn't done celebrating Mega Man's 30th, though, and what is has planned next is something die-hard fans might want to pick up.
Capcom announced today that it has teamed up with iam8bit to release special edition Mega Man 2 and Mega Man X cartridges for the NES and the SNES, respectively. These are limited edition releases, and Capcom will only ship 8,500 copies of each game. As you'd expect from something with production numbers that low, these cartridges are going to cost a pretty penny, clocking in at $100 each.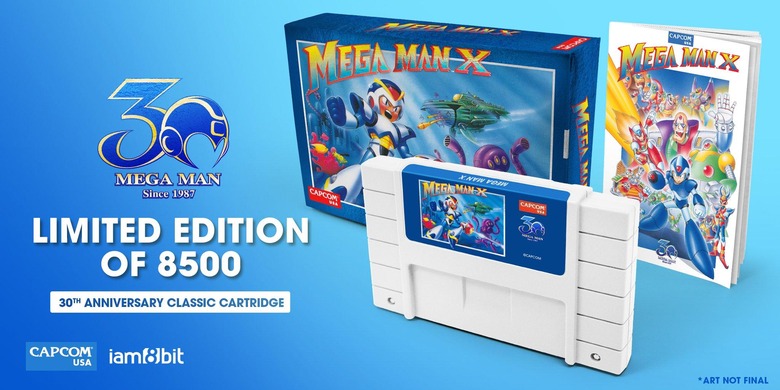 What does that get you? In both cases, you'll get a cartridge that can actually be played on original hardware. Each game will also ship in a special edition embossed box that includes a "premium instruction booklet." Both instruction booklets will have a foreword by a Mega Man enthusiast – in the case of Mega Man 2, it'll be penned by Salvatore Pane, while Jirard "The Completionist" Khalil will be handling those duties for Mega Man X.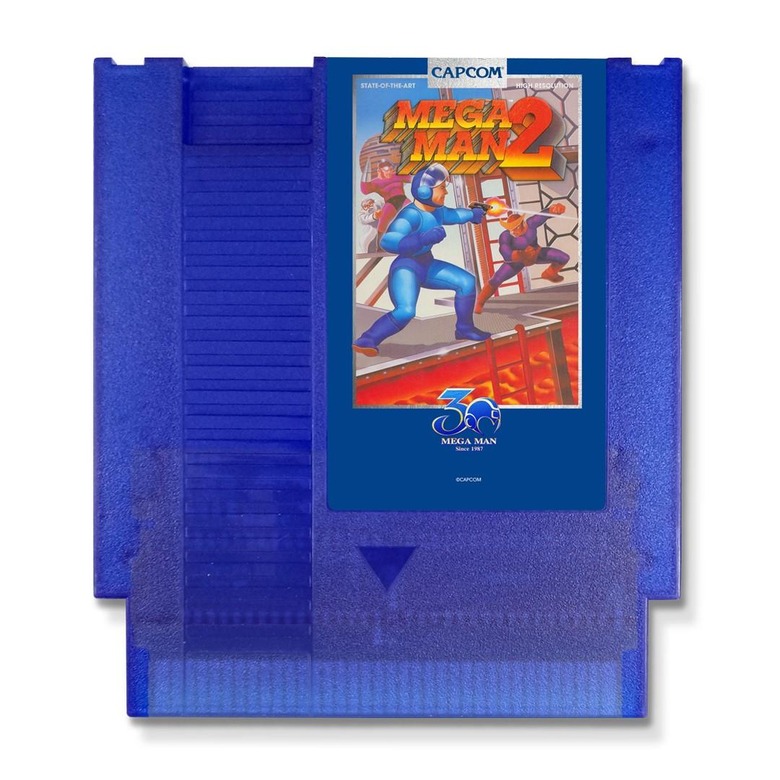 "Retro pack-in surprises" are promised for both games, but iam8bit is keeping those a secret until these games ship out. 1,000 cartridges in each run will also be a special "Glow-in-the-Dark Blue" color, but unfortunately, you won't be able to order a blue cart directly. Instead, the distribution of these cartridges will be completely random, so you won't know which one you've received until you open the box.
We've got a while to wait before these start shipping out to consumers, with iam8bit saying the first cartridges will head out beginning in late September. They're available to purchase starting today, however, so if you're a big Mega Man fan, you might want to place an order over on iam8bit's store before they're out of stock.