Twitter's Xbox One app puts timeline next to streaming videos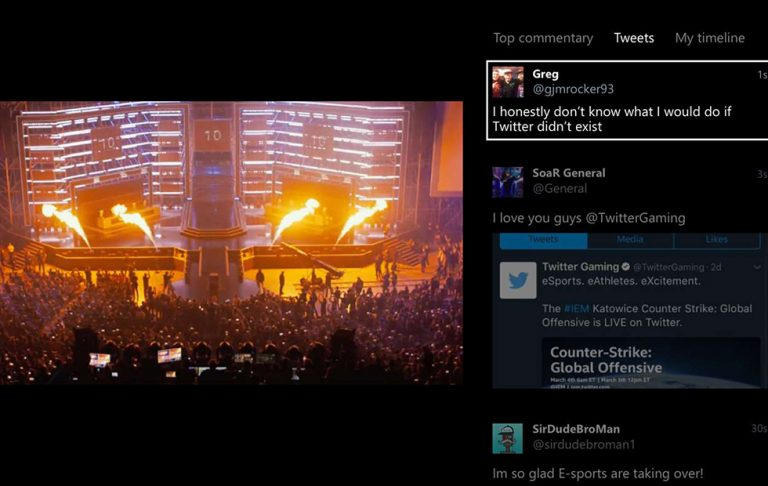 The Twitter app for Microsoft just received a much-needed update that brings a handful of features already accessible on other platforms. Chief among them is the addition of the Twitter timeline next to a streaming video, enabling users to scroll through tweets while watching a video. The update doesn't address all of the app's deficits, though, and some users are still unhappy.
The Twitter on Xbox app is hated by a significant number of its users, leading it to have only around 1.5 out of 5 stars on the Microsoft Store. The app is limited, revolving around Twitter video products rather than brining a full Twitter experience. Users can't get notifications or browse their own full, personal timeline, instead being delivered tweets related to video content.
❤️ your Xbox? ❤️ Twitter? Update the Twitter app on @Xbox to login & watch more of what's happening live! 🙌 https://t.co/5NTb8aBXzC pic.twitter.com/Sw9v4pMBxj

— Twitter Creators (@TwitterCreators) August 24, 2017
By moving those tweets to a timeline next to streaming videos, users are able to browse what people are saying while watching the content. This commentary feature is fairly unique among streaming services, and makes the watching process a bit more social. The update brings some other features, too.
In addition to getting a timeline next to the streaming video, users can also pull up two videos and have them stream side-by-side. That's a handy feature for those who, for example, like to watch two different sports games at once but don't necessarily need to hear the commentary for both. Users can toggle between the two videos, bringing one up while shrinking the other slightly.
Finally, Xbox One users also get better video discoverability once they update the app. A map presents video streaming taking place around the world, with live video feeds being delivered on the right-hand side of the screen. Whether users are interested in locating videos based on destination like this is questionable.