Twitter video ads enter beta, are heading to your feed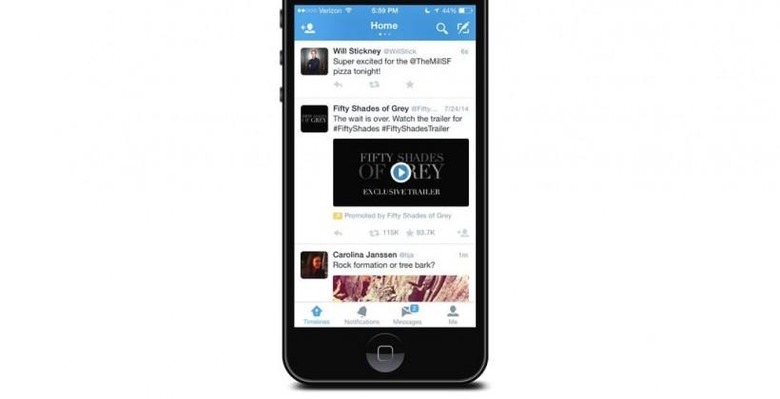 Video advertisements are heading to your Twitter feed, with the company announcing that after months of testing, it is pushing its so-called Promoted Video platform into beta mode. Fortunately, the ads won't auto-play when you scroll past them.
Twitter announced this on its blog earlier today, saying that its Promoted Video efforts over the past months have shown that native video tweets have higher views and better engagement than past options, and as a result it is kicking off a beta test.
Advertisers will be getting tools to upload their video advertisements to Twitter and keep tabs on how they perform through analytics and such. Some unspecified verified users and "select content publishers" are said to be on-board for the expansion.
The company sums up what you can expect in a statement about its ambitions, saying, "The overall goal is to bring more video into our users' timelines to create a richer and more engaging Twitter." There's no word about when you'll be seeing these advertisements pop up.
SOURCE: Twitter