Twitter updates mobile app with improved composer and tweet previews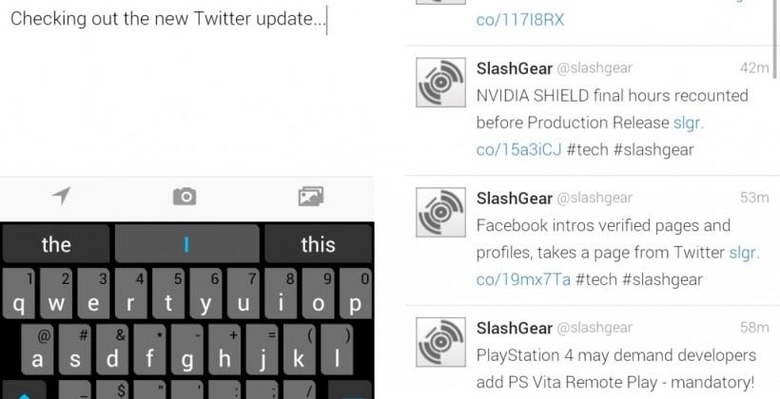 Twitter has updated both its iOS and Android app today with a few new features, some of which are exclusive to either iOS or Android. Both apps, however, received an improved composer that comes with the ability to preview a tweet before you send it out into the ether. This will also allow you to preview full-size photos as well.
Other improvements to both platforms is the ability to tag locations and quickly share photos from your camera roll, with less taps needed until you insert the photo you want. Twitter even teased the new feature with Vine, saying that you can tweet a photo in under six seconds with this new update rolling out.
On the iOS end, the timeline is a bit wider this time around, as Twitter has removed the borders in the app to make more horizontal space for tweets and such. The iOS app in particular merely just received some slight UI changes, but the improved composer should make it quicker and easier to send out tweets while on the go.
As for Android, the Twitter update includes improved notifications that now shows details such as avatars, and shows you whether or not a notification involves a reply, retweet, or a mention. However, this new feature is for devices running Android 4.0 Ice Cream Sandwich or higher.
Overall, not a huge update by any means, but small improvements can make a big difference. Twitter is at the point where they've already done most of the major things that they've wanted to do with their mobile app, so now it's simply at the point where they're adding smaller and smaller features as time goes on.
SOURCE: Twitter Blog