Twitter tailored Trends helps you follow emerging topics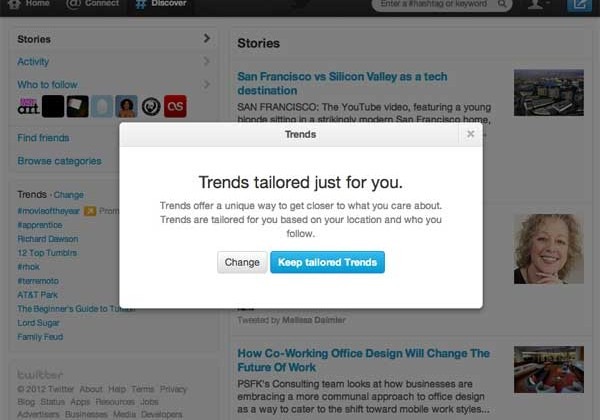 When it comes to discovering new and emerging trends, twitter is the place to go. Twitter is making it easy if you follow and discover emerging trends that people are talking about close to you with a tweaked algorithm that tailors Trends specifically to you. Twitter says the new feature is an effort to show emerging topics that are more of interest to each individual user.
Tailored Trends uses algorithms to tailor what the user sees based on their location and who they follow on twitter. The trends lists will be tailored by default for each user on twitter.com and on twitter mobile apps. People that don't want to see the tailored Trends will need to change their location to twitter.com in their settings.
The new Trend tailoring feature doesn't mean you can't see what's going on around the world. Twitter says that any time users want to look at conversations happening globally the user can select individual countries and cities to see the trends in those locations. Twitter will be rolling out the new Trends feature gradually with the rollout starting yesterday.