Twitter Night Mode arrives for everyone on desktop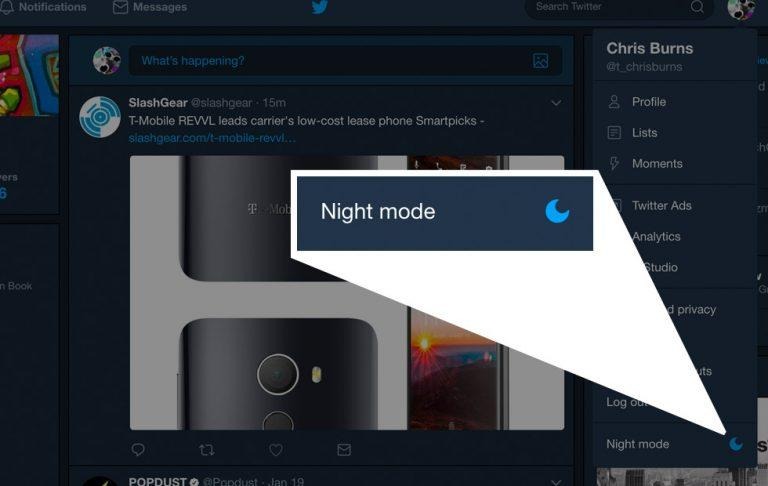 Following a test of the feature that had it appearing for only some users, Twitter has officially launched its Night Mode for everyone on its desktop website. The feature, which turns the screen dark for more comfortable night-time viewing, has already been available to mobile users for a while. When enabled, many bright elements are turned dark grey or black.
We first saw Night Mode arrive on desktop in early August, though only some people were seeing it and the feature wasn't official yet. That has changed per the tweet from Twitter below. You can turn on the feature by clicking the drop-down menu and choosing 'Night mode' as shown in the image above.
You can now enable night mode on https://t.co/fuPJa3nVky! 🌙 Also available on Twitter for iOS and Android. https://t.co/9AjOwcv3Zn

— Support (@Support) September 6, 2017
The feature will stay active for however long you'd like; you can turn it off whenever you want by following the same actions that enabled it. The difference is stark and welcomed. While the dark elements make Twitter more pleasant when browsing a dark room, the design is also more appealing to some people who simply prefer darker interfaces.
Whether Twitter will ever introduce an automatic Night Mode feature on desktop isn't clear. The feature is already available to Android users, having arrived back in late June. The feature automatically turns the screen dark when night arrives in a way similar to how in-car navigation screens do the same. Such a feature would arguably be less necessary on desktop than mobile, however.