Twitter beefs up 'block' feature to thwart bullying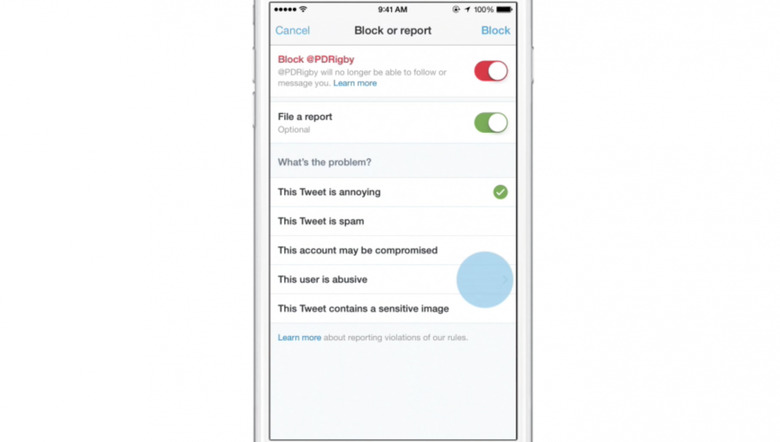 Social media should be a safe place, and Twitter is taking additional steps to make sure it is. Today, the company is announcing additional features to their "block" feature aimed at calling out those with bad intentions. The aim is not meant for users actually being abused themselves so much as its for others who see abuse happening. When you open up the settings menu in a tweet, there will now be an option for filing a report as well as blocking the account.
Under the report feature, you can cite someone for harassment, posting "sensitive" images, spamming, or just being annoying (don't abuse that one). When you submit a report, Twitter will start the process of examining the user and their content.
Web view — that is, twitter.com — will also show a list of accounts you've personally blocked, giving you more granular control over your blocked list. It's pretty simple as-is, and Twitter is promising more controls will be coming in the months ahead.
According to The New York Times, this is the first step in a long process of making Twitter a safe haven. According to their report, "Twitter is experimenting with enforcement methods to prevent the rapid creation of new accounts by anyone at the same Internet address as an account that has been banned. It intends to do more to combat impersonation on the service, and even wants to find ways to identify those who are being bullied to the point of feeling suicidal before it's too late to help them".
Furthermore, Twitter is also said to be working on the ability to report multiple abusive accounts with one fell swoop, something targets of GamerGate would have probably liked to have had a bit earlier.
Source: Twitter