Twitter audio cards gain Spotify support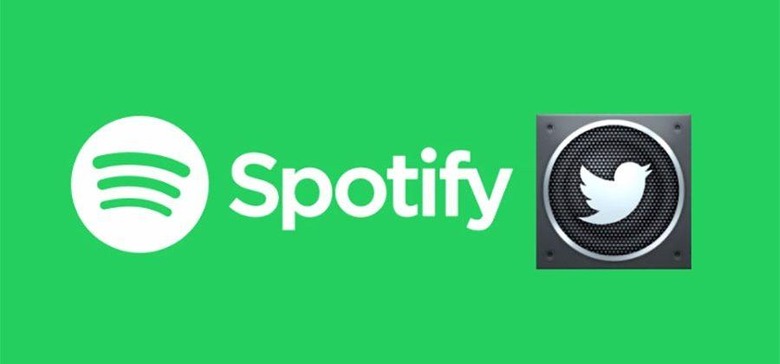 Back in 2014, Twitter launched something called audio cards with iTunes being the first participant in that service. Audio cards allow Twitter users to get 30-second song previews right in the timeline and in Moments. Later the audio card platform also supported SoundCloud and now Twitter has announced support for one of the most popular music services around- Spotify.
With this new integration Spotify, fans can get previews while looking at tweets that someone posts with tracks in them. Users can also dock the music player into the corner of Twitter and keep reading while the music plays. The big thing for fans with the new integration is that there is no need to click links that open outside of Twitter and wait for music to load.
The tracks load directly in the player on Twitter. The move is another way that Spotify hopes to stay ahead of competing music services like Apple Music. Apple is working hard to catch Spotify and is doing a good job of it so far. Spotify boasts 75 million active users with 30 million paid subscribers. Apple Music has been around for only a year and has 13 million paid subscribers to its credit already.
Earlier this week we learned that Spotify was doing very well with its new Discovery Weekly feature racking up over 40 million users. Discover Weekly gives user's new playlists of recommended music every Monday. Spotify reports that more than half the people who listen to the playlist come back to listen to the playlist the next Monday. Demographics show that Discovery Weekly is most popular in Sweden, Switzerland, and Germany. Pop music is the most popular category with something called Indietronica being the second most popular. Discover Weekly is a good tool for helping unknown artists get some exposure.
SOURCE: Techcrunch