Twitch Desktop App Is Finally Out, Powerful And Cluttered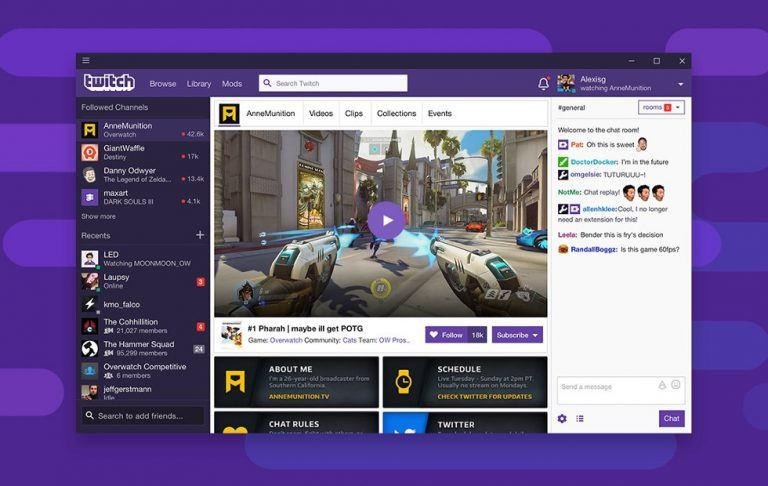 Although YouTube is the household name for streaming videos in general, Twitch is still considered the granddaddy of the niche, but also lucrative, game streaming market. But despite its age and its fame, Twitch, now owned by Amazon, hasn't exactly been that quick to jump outside the comforts of the web browser. Well, it's finally here folks! The Twitch desktop app is finally out of beta and available for all to use. And it has everything that the browser version has, which may or may not be a good thing.
The good is that there is no functionality missing. Every feature you have enjoyed on Twitch inside a web browser is available in the desktop app, from VODs, clips, live streams, chats, subscriptions, and even bits. The bad is that, just like on the browser, the desktop's interface is going to give neatfreaks a heart attack.
So why bother with a desktop app when you can do everything from a more universal browser anyway? Well, for one, there's the simple fact that, being a native desktop application, the Twitch desktop has better performance and more OS integration, like minimizing to the system tray or even launching when you startup your computer.
But more importantly, the desktop app has features not found in the browser version and may never be. For example, Servers allow community members and watchers to continue interacting even when a stream goes down for one reason or another. You can also make voice and video calls from the desktop app and the desktop app only. And, finally, a dark mode for night-time viewing is something that might be harder to pull on a browser tab.
Users of the old Curse client for Twitch might see similarities between these two, and that is no accident. Twitch did acquire Curse and made it no secret that its desktop app will be based on it. And just like Curse, the Twitch desktop app is available only for Windows and Mac. Other operating systems like Linux will have to settle for the browser version.
SOURCE: Twitch