Twiink Smart Home Decoration Features Buildable Blocks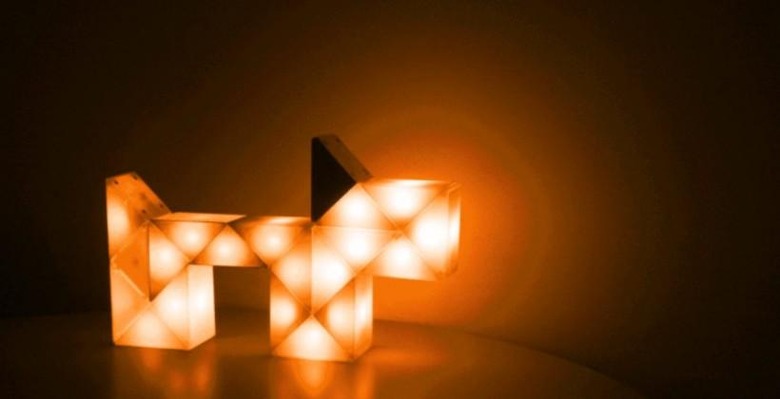 Twiink is an unusual and somewhat adorable home decoration with a literal modern twist. The device is composed of magnetic angular blocks with embedded colored LEDs that allow the user to illuminate it with different colors and transform it into different shapes. Twiink isn't solely meant for decoration, however, bringing with it connectivity and some smart features that puts its lights to good use.
Twiink can be comprised of up to 24 blocks to make a variety of different shapes, and those shapes can then be controlled with a paired smartphone. Different colors, blinking, flashing speed, and moving patterns can all be set. The blocks can also be twisted around, and include four magnets so the contraption can be attached to metal surfaces.
Some of the smart uses include things like setting Twiink to flash when a phone call arrives on the paired smartphone. The design is based on the Hong Kong skyline, drawing inspiration from the region where it was developed. In addition, Twiink's API is open for developers to create their own uses.
The company behind Twiink is seeking $50,000 in funding on Kickstarter, where about $8,000 has been raised and 35 days remain. A pledge of $69 will get you six Twiink blocks, while $119 will get you 12 blocks. Shipping for both is estimated for June 2015.
SOURCE: Kickstarter