Twelve South PowerPic wireless phone charger looks like a picture frame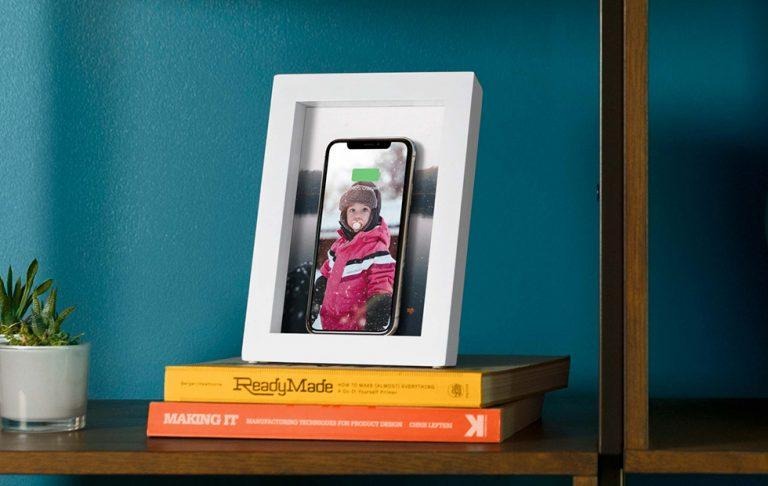 Twelve South has a new wireless charger for Qi-enabled smartphones and it's called PowerPic. The name refers to the device's unique design, which transforms the smartphone into a piece of art...at least until it finishes charging. When not in use, PowerPic looks like an ordinary picture frame that blends in with other room decor.
Most wireless chargers come in two forms: an upright stand in which a phone is placed with the screen vertical or a flat charging pad on which the phone lies with its screen facing upward. Twelve South's PowerPic completely eschews those utilitarian designs in favor of form as well as function — the charger looks like any other simple white or black picture frame.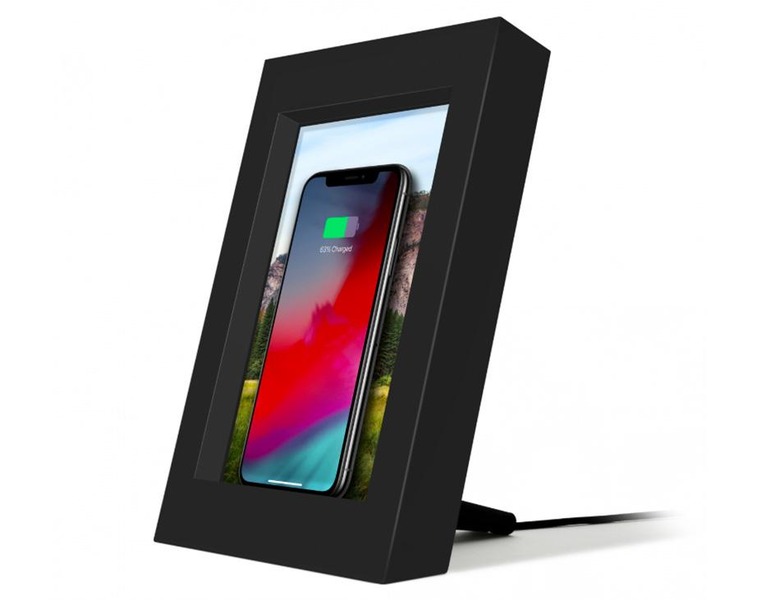 Twelve South calls this an "invisible" charger, at least in the sense that no one would suspect its hidden charging hardware at a glance. Users insert their own favorite photo; the frame supports any standard 5x7 print. Unlike an ordinary picture frame, though, PowerPic has a large frame girth that serves as a shelf upon which the phone can be placed.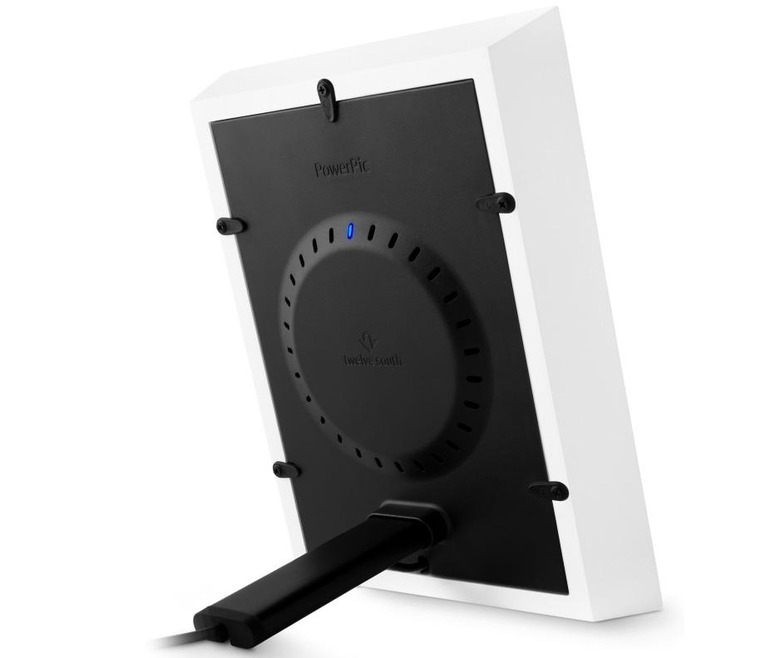 PowerPic supports all Qi-enabled smartphones, including the latest iPhones, Pixel, and some Galaxy models. The charger outputs up to 10 watts of power and can charge through most phone cases that measure up to 3mm in thickness.
The frame itself is made of New Zealand pine, while the rear reveals the model's underlying technology. A status light on the back alerts users when something is interfering with charging, as well as when the phone is fully charged. The charger plugs into a standard wall outlet using a USB cable.
Twelve South is offering PowerPic in white and black color options through its website for $79.99 USD.