Tweet NASA your artwork and they'll send it to an asteroid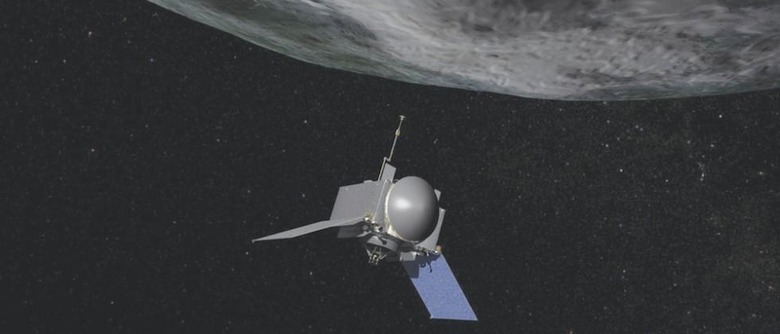 If you've ever thought of your artwork floating among the star, NASA has the opportunity for you. The space agency has launched a campaign dubbed "We The Explorers," where their OSIRIS-REx will be traveling to the asteroid Bennu and back, carrying art from anyone sent in via Twitter. It's basically a public time capsule that's being sent into space and deposited on an asteroid, where it will remain for all time.
The OSIRIS-REx (Origins, Spectral Interpretation, Resource Identification, Security-Regolith Explorer) is to be the US's first spacecraft to bring back a sample of the asteroid Bennu for study. The vessel is being launched this September, and is scheduled to return in 2023, but in-between it will carry a chip full of the public's art, leaving it behind before its return journey.
As a follow-up to the "Messages to Bennu" campaign, which will see over 442,000 names sent to the asteroid on a different chip, NASA says it's accepting any space-inspired art, in forms including a sketch, photograph, graphic, poem, song, short video, or other creative or artistic expression (yes, that includes GIFs).
Submissions are being accepted between now and March 20th. Users can mention @OSIRISREx on Twitter or @OSIRIS_REx on Instagram with their artwork, and include the hashtag #WeTheExplorers. The full details can be found on the "We The Explorers" website.
"Space exploration is an inherently creative activity," noted OSIRIS-REx principal investigator Dante Lauretta. "We are inviting the world to join us on this great adventure by placing their art work on the OSIRIS-REx spacecraft, where it will stay in space for millennia."
SOURCE: NASA