Turtle Beach Recon 200, Stealth 300 gaming headsets have amplified audio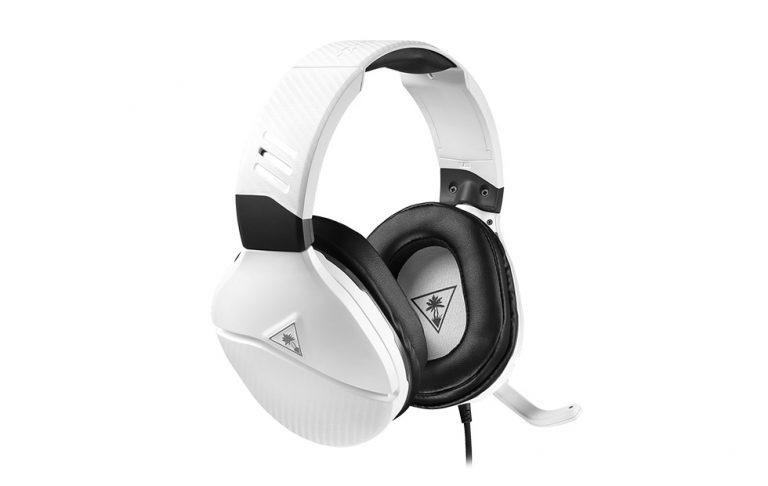 Gaming audio company Turtle Beach has introduced a pair of new gaming headsets: the Recon 200 and Stealth 300. The headsets were announced during E3, and the company wasn't shy about exploiting the battle royale genre's popularity to hawk the new models, saying they're "perfectly suited" for games like Fortnite. Both headsets are wired and feature amplified audio.
Both the Recon 200 and the Stealth 300 have flashy "gamer" designs typically found on gaming headsets. The Recon 200 is the cheaper of the two at $59.95 USD, though the Stealth 300 isn't much more expensive at $79.95 USD. Both models feature microphones, of course, and support both the Xbox One and PlayStation 4 consoles.
The Recon 200 model features amplified audio, an enhanced bass response, and 40mm speakers. Turtle Beach promises "crystal-clear" chat audio, and that is joined by a convenience feature that mutes the microphone when it is flipped. There's a 3.5mm audio jack and 12-hour battery life. The headset likewise has built-in variable microphone monitoring and master volume controls.
Similarly impressive but with better features is the Stealth 300, which is similar to the Stealth 600 model. This wired headset has a metal-reinforced headband, flip-to-mute microphone, a 40-hour rechargeable battery, memory foam cushions, and support for Windows Sonic for Headphones surround sound. This model arrives next month, but Recon 200 won't be available until this fall.
Talking about its new headsets is Turtle Beach CEO Juergen Stark:
We've seen unprecedented industry growth this year in the headset market, with Turtle Beach outpacing that industry growth by nearly 38% ... The new Recon 200 and Stealth 300 headsets give every player a definitive audio advantage and the premium comfort they need to weather the storm, for a price that doesn't break the bank.
SOURCE: Turtle Beach