Turok 2 PC port confirmed in all its retro FPS glory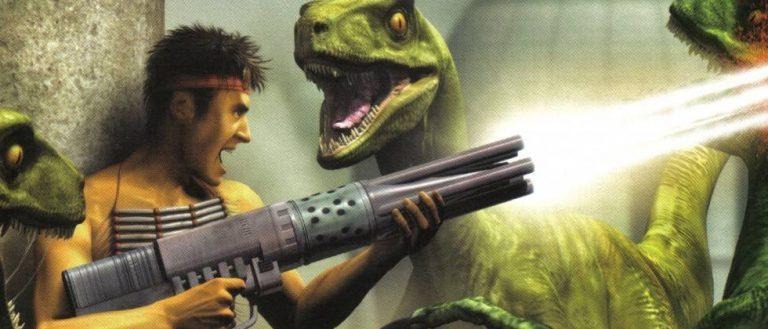 If you happened to own a Nintendo 64 back in the late '90s, chances are you're pretty familiar with the Turok series. While Goldeneye is often credited with being the big console FPS of the time, Turok: Dinosaur Hunter and its sequel, Turok 2: Seeds of Evil, were highly regarded in their own right. The popularity of the series can be seen in the successful PC re-release of Turok: Dinosaur Hunter, which made its way to Steam in December of last year.
When developer Night Dive Studios announced the enhanced port in August 2015, it said that it also had plans to port Turok 2 to PC as well. Since then, Night Dive has been relatively silent on the status of this Turok 2 re-release, but that's all changed at last, with the studio taking to Steam to give anxious Turok fans an update on development.
The studio confirmed that, yes, Turok 2 is still in development for PC, and noted that licensing agreements have restricted what it can say about the port. If it feels like it's taking a while for Turok 2 to come to PC, there's good reason for that too, with Night Dive pointing out that Turok 2 is a much larger game than the original, and notably includes a rather significant component the first Turok title lacked: multiplayer.
So, even though it wasn't explicitly confirmed in Night Dive's post, it sounds like we can look forward to some multiplayer Turok 2 action when the game eventually makes its way to PC. There's no release date for the PC version of Turok 2: Seeds of Evil just yet, but hopefully this update means that it'll be coming up soon.
SOURCE: Steam