Turing HubblePhone takes another shot at not being ridiculed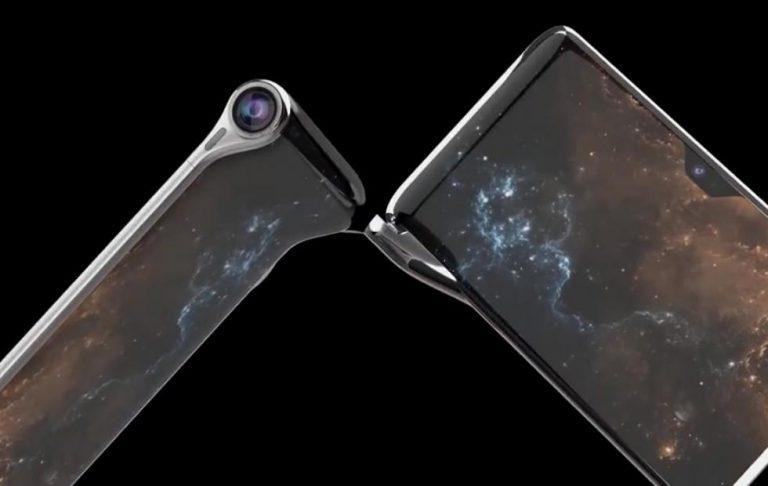 The Turing Phone was probably ill-named and ill-fated. Its connection to the English computer scientist can mostly be traced back to the company's own name and its slight focus on encryption. The Turing Phone, however, focused a lot on its liquidmorphium material and was easily ignored because of its price tag. Now it's trying again with a yet again oddly-named HubblePhone multi-screen clamshell game console phone. But now it's more ambitious and perhaps more ridiculous as well.
It's almost like Turing Robotics Inc took all the buzzwords in today's smartphone market and fed them into an AI to spin a press release. "Artificial Reality" (AfR), AR, VR, MR, XR, 5G NR, multi-screen, mobile game console, emotional machine intelligence, AI, you name it, the HubblePhone's got it. But more than just the excess of technologies, the HubblePhone will perhaps be most notable for its design.
Given all we have are concept images and renders, we can only guess what Turing is aiming for. The HubblePhone is practically a clamshell/flip phone with three screens. There's a dual back-to-back screen on the moving part and one on the area where a keypad would usually be. The HubblePhone, however, doesn't simply open and close like a flip phone. It also swivels outward, taking the form of a mini laptop and an old-school camera recorder.
Specs wise, you're looking at a phone running on a still-unannounced Snapdragon 855 with 8 GB of RAM and up to 256 GB of storage "per deck". Yes, you're actually looking at two smartphones, with the main deck having a 4K screen and the upper deck, the one with dual displays, sporting two Full HD screens. The ultra slim decks will have their own batteries, 2,800 mAh and 3,300 mAh, for upper and main, respectively. The HubblePhone will also sport a "micro-space-telescope" camera with 15x optical zoom.
All of that will set you back $2,749. But don't worry, the Turing HubblePhone won't launch until June 2020 in the US. Which leaves plenty of time for the company to prove it can actually deliver on such a literally incredible device.