Turbine-powered replica 1989 Batmobile hits eBay for $620,000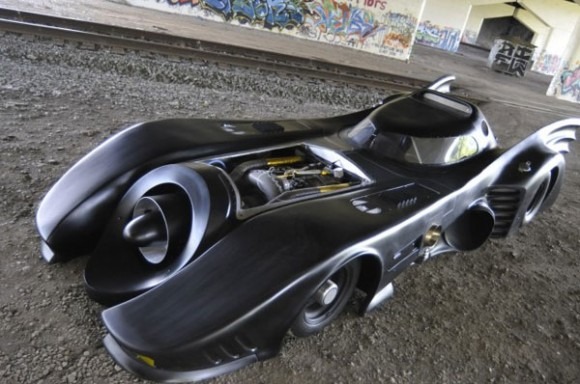 I like the Batman movie franchise, but honestly found them to be very cheesy until Christian Bale took over and Batman went much more raw and real. If you have a penchant for the early films and are completely loaded here is your chance to own the most awesome Batmobile replicas ever from those early movies. The car has an iPad in the dash and under 2,000 miles.
This replica is based on the 1989 Batmobile car and it is better than the vehicles used in the film. This car is actually powered by a turbine engine. The engine came out of a drone helicopter called the Gyrodyne QH-50 Dash. The engine directly powers the rear wheels of the vehicle and makes in the area of 365hp and uses a sequentially shifted 4-speed transmission with reverse. The car body is made from fiberglass and aluminum. The turbine runs on Jet A, kerosene, or diesel
The car was handmade at a racecar assembly hop and is listed as street legal and drivable, it looks very low to the ground in the photos, but the car has an air compressor and suspension system that allows the driver to adjust the height of the car. This is a one of a kind car that you will not see anywhere else. You can park it in your Batcave for $620,000.
[via eBay]