Tuner Coaxes 650hp From Mercedes-AMG GT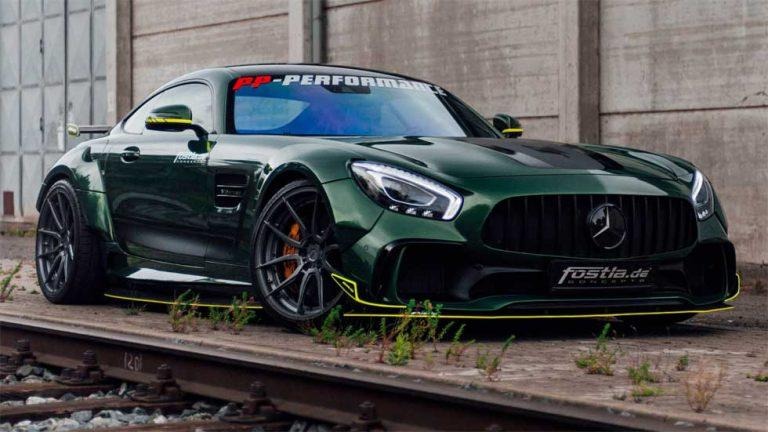 The car you see here is a hopped-up version of the already hot Mercedes-AMG GT sports car. One glance and you can tell the car is meant for performance. The body kit grafted onto the German car gives it a much wider look and a rear wing.
A tuner called Prior Design oversaw the aftermarket package that gives the car a few more aero tidbits and a diffuser in the back for style and performance. The green color seen on the car is thanks to a full-body Malachite Green vinyl wrap. The wrap color will be rare as only 50 rolls of it were made for Europe.
The green color is nicely offset by bright yellow accents in the form of pinstripes running around the car. The wheels are 20-inch units by ADV.1 wheels and the wheels are fitted with sticky tires. The suspension is modified with KW coil springs and H&R wheel spacers to allow those wider wheels the clearance they need.
After the style bits were fitted, the work turned to the twin-turbo V8 engine. That 4.0L V8 makes 469hp stock and 577 hp in the GT R version of the car. After the power upgrades are applied, the engine makes 650hp and 590 lb-ft.
The work from multiple shops was put together for the finished version of the car from a company out of Germany called Fostla. The car certainly looks fantastic. No performance specs have been offered for the car.
SOURCE: Motor1